---
3D SOLUTIONS: HOW YOU CAN OVERTAKE COMPETITORS USING THEM
3D solutions are a key to solving one of the most important and tricky problems for modern businesses – how to overtake competitors and not to be overtaken. For competition is extremely high nowadays, and it gets only higher over time. Needless to say, this is far from easy. There are lots of companies offering the same services and thus competing for the market share in the same niche. Obviously, the development is vital in such conditions. For if you are not striving to be ahead and find additional competitive advantages, shrinking of sales figures is only a matter of time. The reality of the market is "eat or be eaten". Which is why being better than yesterday and keeping up with the times is not only a matter of success, but of survival as well.
Competitors, however, are not only a danger that one has to fear. As well as that, a businessman should regard them as a test and stimulus for further growth. As a consequence, in order to overtake the competitor's market share, one has to be a visionary and act fast. The best way to achieve that is to turn to cutting-edge technologies – and be in the lead.
How to survive and prosper with UFO 3D solutions
---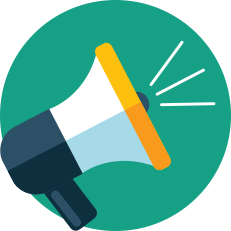 Give the best value for money
Is it possible to create an amazing, highly impactful advertising campaign and for a minimal cost? Owing to 3D technology – it totally is. It is quite easy, actually: you get a 3D model once, and then, you can use it as many times as you need. For instance, the same model can serve to create expressive and convincing letters for direct marketing, original and unforgettable print advertisements, as well as absolutely mind-blowing TV commercials, and so on.
Moreover, this way, UFO 3D services lead us to another massive competitive advantage – cheaper prices. Since the advertising campaign will cost less, so will your products and services. Managing to offer the same quality for less money is half the victory, for no customer can resist that.
---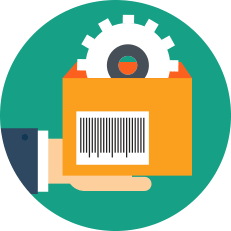 Tailor the products to match the clients' needs
Quality of the product is the second thing customers are worried about – right after the price. And here is a very important point we need to remember: the quality of the product is only as high as it satisfies the needs of the customer. That brings us to conclusion that to increase the quality, one needs to make it meet the needs of the customers even more than before. In this case, UFO 3D solutions are a gateway to success. They allow to make the products more customized. How's that? Let's imagine, you want to start selling some totally wonderful sofa. Usually, any product is available in a few colors, picked by the manufacturers and totally random from the customers' point of view. Naturally, if they like the sofa but the color doesn't go with the general scheme of the room, they'll keep looking for another option. Or you can order a 3D model for it in all variations possible and work by pre-orders. This way, 3D modeling allows you to do two things at once: please the client and see what design really works. So, if the client wants this sofa with bottle green velvet upholstering for his retro living room – he should be able to have it. That will be a quality product! And UFO 3D solutions will enable you to deliver it.
---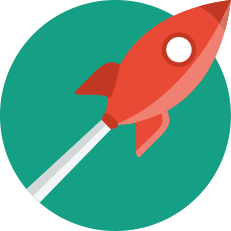 Use 3D technology to increase the business velocity
We live in times when the speed is critical. People are impatient to live and achieve. So, they want to travel faster, get more information in minimum time. But when our competitors offer the same products at similar prices, speed is vital. What can help you seal the deal? – The speed of your service. If you can deliver the same product in 3 days instead of a week – you'll get a powerful competitive advantage. 3D solutions are designed to speed up the process. For instance, it allows designers and architects to close their projects much faster. Owing to the impact and persuasiveness of 3D imagery, clients tend to make up their mind much faster.
---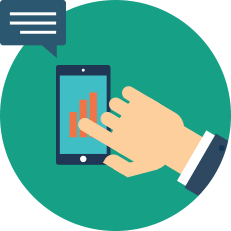 Take your service to a new level of communication with clients
Quality service is something impossible to overestimate. People prefer to work with those who listen to their needs and show respect, with those whom they like and who care about them. 3D technology will change the way businessmen communicate with their clients. It's crucial to treat them with due reverence. For instance, instead of formal texts with dry specifications one can show a 360 degrees view of the said product. To present more complex projects, one can turn to VR and take the potential client on a tour around the property. Obviously, that will be more eloquent and specific than any words. By doing this, you'll show you care. You truly want to make the customer see all advantages the project presents him. And with your help, they can do it without effort and in a leisurely manner! Of course, it will be appreciated and rewarded. For happy client will definitely return! This way, UFO 3D solutions contribute to a better customer service and loyalty.
As you can see, UFO 3D solutions offer the business considerable advantages and let businesses expand and win the clients. With 3D, it is possible to save customer's money, increase the quality and the speed of service, as well as built more rewarding and close relationships with the clientele.
Get this competitive advantage for yourself, – contact UFO and try out our Test Drive option. We'll be happy to contribute to your success with a quality service. If you are not sure what to begin with – call us to discuss the best option for YOUR business.
We wish you innumerable business opportunities with UFO 3D solutions!
Let us know if you've got an interesting project and want to work together!