3D PRODUCT IMAGES: 5 ADVANTAGES FOR OUTDOOR AND PRINT ADVERTISING
3D product images are valuable assets to make outdoor and print advertising more creative and powerful. They enable marketers to present all the product's features and benefits, create viral content, generate sales and boost brand awareness - depending on the specific campaign goals.
What a joy it is to come up with a strong idea for an ad visual. Almost as big as to see the product design in the resulting image. Like this wonderful outdoor bench model from the latest collection - it would look absolutely cool by the water, in the bright sunset light. A true inspiration for viewers! But then Marketer contacts a photography studio, and reality comes in. All sorts of obstacles occur: no suitable location, or it's super-expensive to use, hard to find the decor, and then there's transportation… Rush and budget cuts lead to poor results: since there's no time to work on the image quality, final photos look dull. As a result, the billboards turn out to be a disappointment. It's like they were invisible: no one cares to look at them, no one even notices the QR code.
To stand out in the ocean of ads, blinking and shouting at prospects from everywhere, a strong visual presentation is crucial. So how does one break through the noise and attract attention?
Fortunately, CGI technology made it super easy.  
3D visualization studios create jaw-dropping 3D product images for stellar outdoor and print advertising campaigns. Hyper realistic furniture rendering  makes a perfect material for strengthening of the brand image, engaging the audience and selling - whatever are the goals of the ads. Want more details? Let's see the exact benefits of 3D product images for creating great outdoor and print advertisements.
#1. 3D Renderings Make For Shareable Billboards
---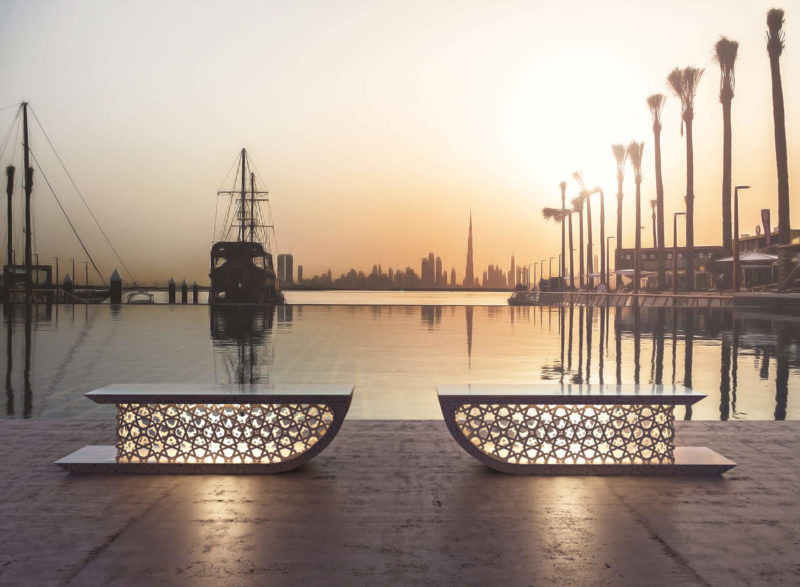 ---
Supersite outdoor advertising is both effective and expensive. The most popular type is a billboard - for there is no way a passerby can overlook such an advertisement on his way. And the more eye-catching image a Marketer chooses, the more potential customers he'll reach. The top advertising goal, of course, is viral effect: a perfect billboard is the one that makes people take pictures of it and share them on social media.
How does a Marketer get visuals of viral potential? Contacting a photography studio is one option, but it has a major disadvantage. Photography imposes limitations in terms of price and available locations for photoshoot, thus making truly creative ideas out of reach.
Meanwhile, 3D visualization services give advertisers full creative freedom. Every possible angle, background, type of shot - 3D product images can bring anything to reality, and in photorealistic quality. This wide range of visual possibilities allows to get amazing billboard ads that are able to engage passersby within 2-3 seconds. And of course, the most powerful ideas go viral on social media - promoting the product and forging an emotional connection between prospects and the brand.
#2. 3D Product Images Help Expand the Target Audience
---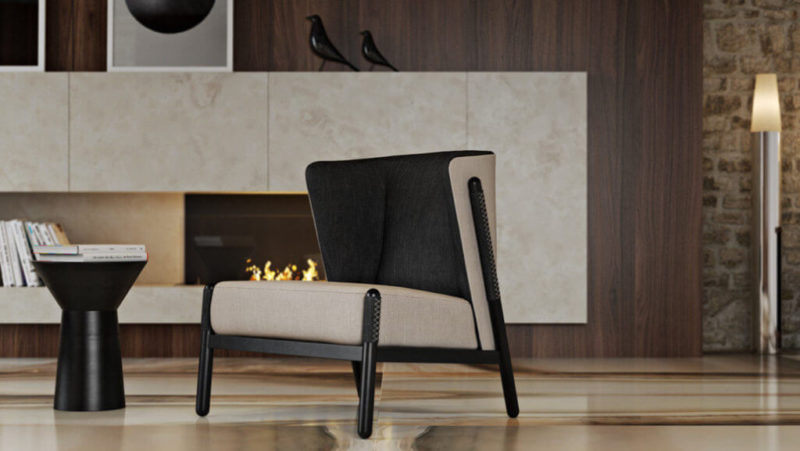 ---
Citylights are an excellent choice for reaching a broader target audience, for they allow passersby to follow the visual story the brand created for the product. Of course, great imagery is key to attracting attention to the message. But with 3D product images Marketers can easily achieve that. Most importantly, they can go beyond this task - and present the same product to different types of prospects via citylights.
3D Artists can put a product into a variety of scenes with different environments, whichever the campaign calls for - landscapes or interior designs. Suppose we want to sell a chair. So we could picture it in an elegant home office design - sleek, reserved and practical. And then show the same model in a cozy living room with a modern fireplace, classy stone and wood finishes, and some elegant looking books. One campaign - lots of possibilities.
But when confronted with physical constraints of photography, many Marketers end up choosing plain background shots. Which is a shame, since compromising on ad quality leads to poor ROI. With photorealistic 3D rendering, however, it is possible to have the product's 3D model digitally placed into any number of environments. With free decor, beautiful lighting, and perfect composition, these 3D product images will capture the imagination of all target audiences. Better still, there is a way to get such images and reduce rendering cost: just opt for ready-made scenes. They can work just as well as custom-made ones, but do not require that much work from 3D Artists.
#3. Photorealistic 3D Visualizations Are Great for Upselling
---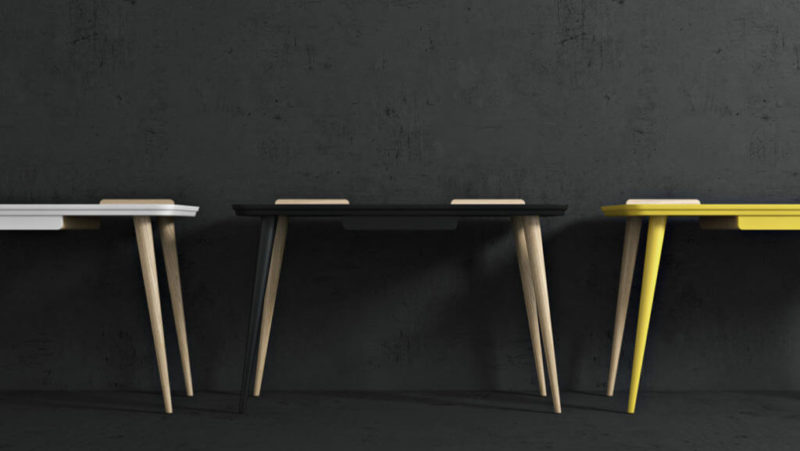 ---
With high-quality 3D product images, print marketing materials can not only sell, but also upsell. Owing to CGI technology, it's possible to create group shots with a variety of bundling options. Sometimes, it makes sense to combine furniture items in different colors for an edgy look. And sometimes, products from different sets make for a unique compelling picture.  
Since 3D product renders don't require transporting or even creating prototypes, getting these upselling visuals is super-easy for Marketers and Manufacturers. Any color, any model, any combination - CGI Artists will take care of everything. And then, gorgeous group images and colorways in catalogs and magazines will inspire prospects to shop the look.
#4. 3D Product Images Demonstrate Furniture Quality
---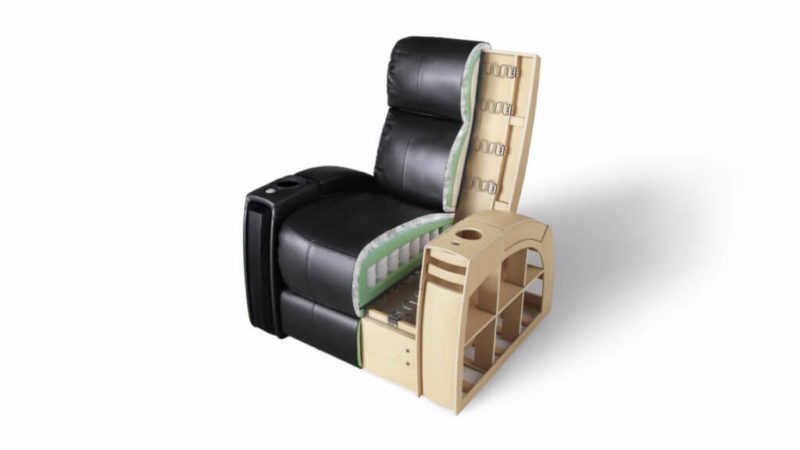 ---
Photorealistic 3D rendering and scrollers are an excellent choice for highligting the fine quality of a product. Scroller allows to show multiple images, so a Marketer only needs to rent the advertising tape that scrolls on the stand, and voila - he can show both a general product view and a close-up. 3D product images do an excellent job in both cases, showing elegant lines, perfection of each detail, beauty of the fabrics. However, there's an one more creative and extremely impactful solution.
Component and cut out 3D shots are product renders that showcase quality and inner structure of items. No need to create weird prototypes that will never be used again. For 3D Artists can show materials with all their textures and layers digitally.
#5. 3D Renders Show All Product Benefits - but with Emotion
---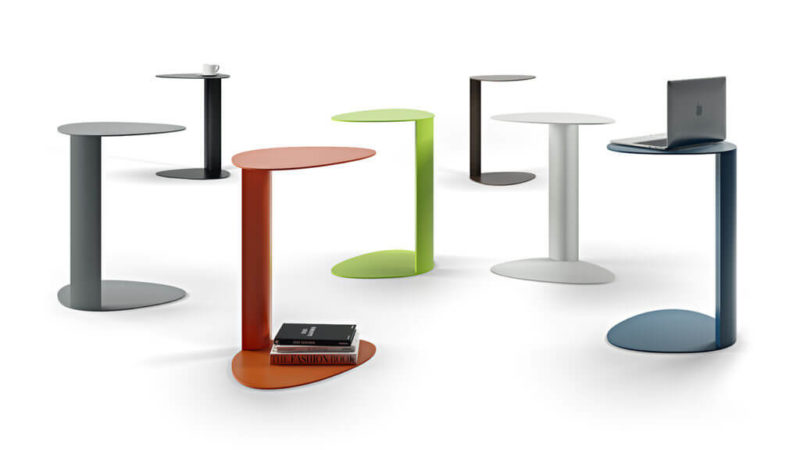 ---
Print advertising in popular magazines is a great way to attract attention and increase brand awareness. It is also quite pricey, so providing visuals that'll convert is crucial. And photorealistic 3D product images are cut out for the job. They turn the ad into a piece of art, combining emotion with practicality, making the object the main character of a story, a key to living the life the reader has always wanted. And as we know, purchase decision is usually based on emotion. Rational decisions come next, when the brain of the buyer looks for ways to explain the desire and seal the deal.
Outdoor and print advertising are great tools for selling. Combined with impeccable quality and easy workflow of 3D product images, they make a huge impact. Better still, with CGI technology, ads can be adjusted and improved when the campaign is in full swing - for there's no need for photoshoots or physical prototypes.
Want to enhance your outdoor advertising and marketing collaterals? Contact UFO3D for product rendering services. We'll make sure your visual materials stand out and capture viewer's imagination.
---