---
REALISTIC FURNITURE RENDERING: 5 WAYS TO USE IT FOR BOOSTING BRAND AWARENESS
Realistic furniture rendering is a valuable asset for increasing brand awareness and making a company stand out from competition. A strong brand is a result of creative and persistent marketing efforts, groundbreaking concepts and an unbeatable unique selling proposition. And when everything is in place, furniture company needs to reach out to consumers – which may be achieved through carefully thought-out campaigns.
Unfortunately, things aren't so easy for furniture marketing nowadays. Due to high competition in social media, most messages simply go unnoticed. As a result, online advertising does not pay off, and banners neither attract clicks nor convert. Which means no likes, shares or subscribers, so entire budgets go to waste.
But that doesn't mean one should abandon online branding altogether. Digital promotion is very much on, even though it has evolved. One of the major changes is that internet users have become more tech-savvy in matters of imagery and aesthetic. So it makes perfect sense that viewers are more demanding to visual marketing. The truth is that people still want and can be surprised, and they love beautiful furniture that brings them comfort – it just takes more effort to wow them.
Realistic furniture rendering is the best way to empower one's branding efforts with top-notch photorealistic masterpieces. For 3D graphics and 3D modeling for advertising mean that everything is developed digitally – background, room settings, 3d models, and that makes its creative possibilities limitless. Moreover, that cancels the need for photoshoots, sp that images can be created at any time necessary and in any number.
Wonder how exactly 3D product rendering and 3D modeling can enhance your branding efforts? Let's find out together.
#1. Use 3D Visualization in Your PR Strategy for Stronger Influence
---
---
Reputable magazines and online platforms about furniture design and decor bring valuable content to large audiences. So showcasing the new collection on their pages communicates prospects that the company is fashion-forward and prestigious. Of course, this strategy will give results only if Marketers provide truly stunning images. Astonishing visual materials will attract attention to the company and make its name popular.
But PR in magazines require top-class imagery, otherwise this type of exposure won't make any difference. For other major market players will be there too, with their products looking gorgeous. To stand out in this refined glossy pictures attack, the advertiser needs to go further in matters of quality, creativity and surprise.
That's where realistic furniture rendering comes – with its limitless possibilities, unprecedented speed and a large variety of solutions. For nowadays, a skilled 3D Artist can create any type of background, set any lighting or digitally develop any location imaginable. And while skimming through a magazine's pages, a reader will stop at the article with beautiful furniture images. Luxurious interior, generous daylight and lots of usage options will catch the viewer's eye. He'll definitely want to remember the brand who produced such a thing of beauty.
Moreover, realistic furniture rendering is quite an investment. For 3D renders will look just as amazing as illustrations for articles, pictures for magazine spreads, images for galleries and even home pages on magazine websites.
Take such iconic furniture company as IKEA as example. Hyper-realistic visualizations of their furniture look amazing and may be seen in the most influential design magazines and online media. IKEA PR and Marketing departments always provide press releases and regular corporate updates for news media. As a result of these great PR efforts, there is hardly anyone in the civilized world who has never heard about IKEA.
#2. Tap into the Power of Realistic Furniture Rendering for Advertising
---
Advertising can be about selling or driving brand awareness. The second type defines the goals of the company, its values and captures the attention of the target audience. And surprisingly, such adverts are well-liked by people, because they don't intrude into their private space, trying to make a sale. Instead, they entertain and generate excitement.
So to attract clients attention, the advertisement needs creative, high-quality visual materials. This is where realistic furniture rendering and animation comes into play. Let's consider online ads. Banners and pop-ups online, video advertising on YouTube and Vimeo, furniture chi in print advertisement and TV commercials – all these materials can boost brand awareness.
Weber Shandwick, president of digital communications in Forbes Insights, revealed in his study "Socializing Your Brand: A Brand's Guide to Sociability" that more than 50% of brand reputation comes from online sociability. It means that successful marketing campaign is impossible without socializing, engagement and a more personal approach to clients through social media. Being social allows to simply be known – which is crucial for commercial success.
Creating contests and giveaways is a surefire way to build a base of loyal repeat customers. Who doesn't love winning and getting free stuff? The financial value of presents is not nearly as important as what they mean to the audience. For when customers feel appreciated, they reciprocate and answer the by the most valuable currency – attention.
Another strategy to win clients' trust is cooperating with social media stars. Influencers became a huge part of social media life, so experienced Marketers realized their benefits for smm. Engaging famous bloggers and social media celebrities helps to establish the company's authority and trusting relationship with the audience. And let's not forget about the attention from the followers of these influencers – quite a hefty bonus.
Now, what's the role of realistic furniture rendering in contests? A crucial one, actually. While organizing what basically is a free giveaways-show, it's always smart to promote the product. The contest can involve creating a perfect furniture model using realistic 3D rendering – choosing finishes, color, configuration details. Or creating the best interior design using only suggested products of the advertiser. The latter calls for more interactive 3D solutions, of course, but has great potential to expand the number of loyal customers.
#4. Improve your SEO Rankings with Realistic Furniture Rendering
---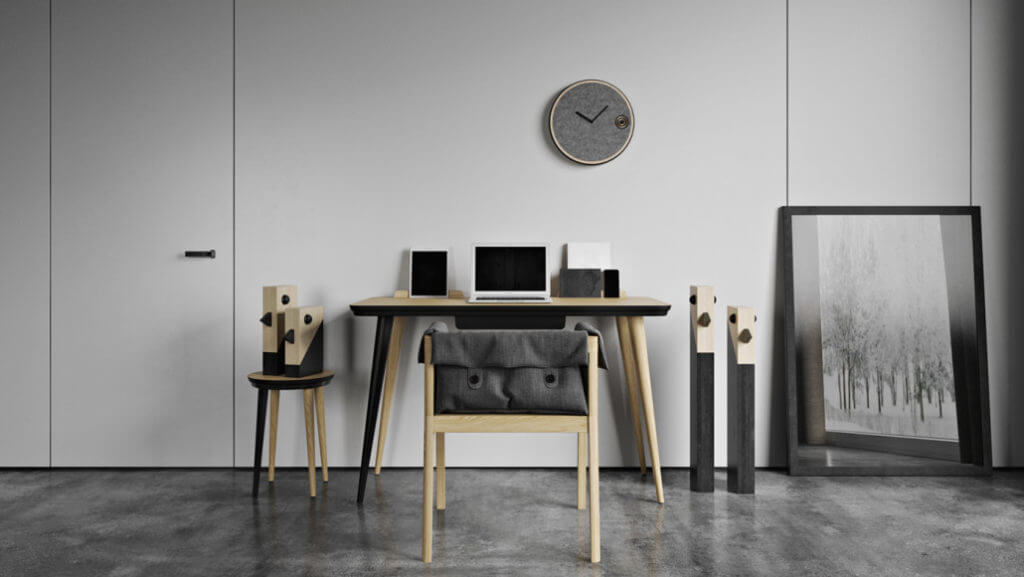 ---
Do you know that the majority of internet users click only on the first results of search engines? So being in the top 5 is vital. To achieve this ambitious goal Marketers need to do their SEO research and outrank competitors. But the race is worth it: the higher the sites rank, the stronger company's authority and perceived reliability.
Top-notch SEO has its own rules and demands to the website content. Usability, relevance, exhaustive answers, inbound links, niche keywords and many other SEO components are read and analyzed by search engine tools. For example, such types of SEO texts as overviews or advice "how to" have a higher chance to rank at the top of Google search page than a short generic article – thanks to their structured and detailed information.
Needless to say, the visual content is just as important. Quantity and quality of product images influence the helpfulness and usability of every website's content. So for successful furniture store marketing, the content of an e-commerce website must include plenty of stunning realistic renderings. This will help showcase the product line and proof to the search engine that the site is reliable. And realistic furniture rendering has just the power to provide Marketers with a large number of product images, roomset cgi, 360° views and animations. Add to this alt and title tags, and descriptions with relevant keywords and such enhanced SEO will bring Marketers truly satisfying results.
#5. Improve Your Email Marketing Using Product Visualization
---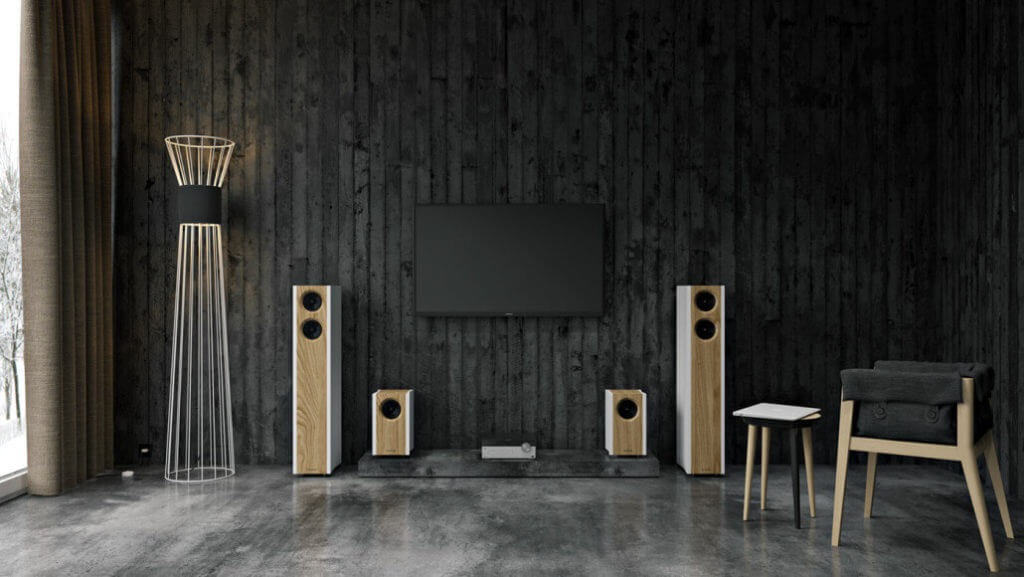 ---
Low ratings of emails conversions is all but too common to many Furniture Marketers. One of the reasons for this sad phenomenon is too little attention to the visual elements of emails. Modern internet users are less likely to take time to read a plain text than to take a look at a stellar product image.
Good news is that realistic furniture rendering excels at providing visual masterpieces that make people click and go to the product page. And, of course, with every product more spectacular than the other the prospect will spend enough time on the website to get familiar with the the company.
Realistic furniture rendering helps create a unique and vivid image of your brand which makes the company stand out from competitors. A well-thought-out marketing campaign with a focus on the attractive visual content is catchy which is crucial for building a loyal base of customers. Such loyal audience will always give preference to your product again and again, and recommend it to family members, friends and acquaintances.
Contact UFO3D and use our 3D modeling services and realistic rendering power for a successful marketing campaign that will boost your furniture brand awareness.
---