---
OUTSOURCED 3D MODELING: 7 ADVANTAGES OVER IN-HOUSE
Outsourced 3D modeling is the choice of brands who who value their time, energy and money. Moreover, it's the only option for those who need scale and diverse skills. More and more brands are discovering that and looking for reliable 3D modeling companies. And once they find good partners, these businesses never look back. Sounds too good to be true? Then take a look at these 7 advantages of outsourced 3D modeling.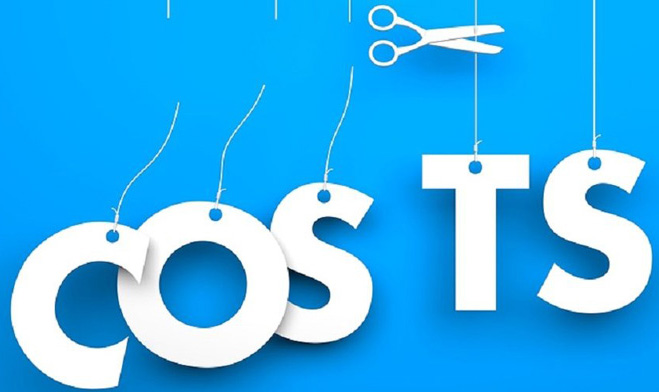 ---
Outsourced 3D modeling is way cheaper than in-house 3D Artists. Come to think of it, it's a real cost-cutter: it avoids recruitment expenses altogether, as well as paying for computers and the latest software, office, vacations and sick leaves, even hiring a Project Manager. Not to mention salaries that should be paid at all times, even when there aren't any projects.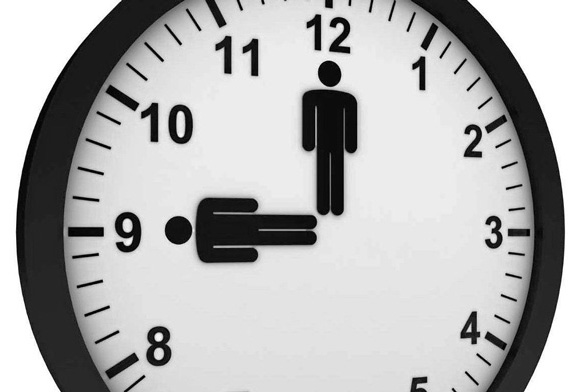 ---
There is no need to control the performance of outsourced 3D modelers, constantly remind about deadlines and requirements, set meetings or wait for reports just to get updates. For 3D modeling companies hire their own Managers to take care of all this. And all this time wasted on micromanaging the 3D Modeling Department can be used for taking care of more pressing business tasks or having some family time.
# 3. It Offers Flexibility
---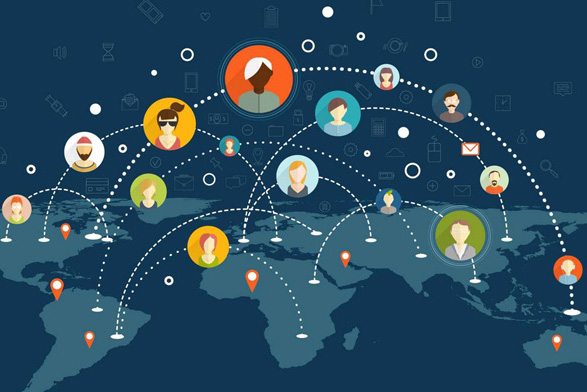 ---
And what if there's a large-scale 3D modeling project? With a small in-house team, it's either refusing the opportunity or engaging a freelancer – a complete stranger. Or opt for outsourced 3D modeling and find a studio that works with projects of all scales. Such a company will help with getting a few 3D models, as well as with hundreds of them. Naturally, it will take more resources, but a professional outsourcing company can manage that. Moreover, when working with the same 3D studio on many projects, Manufacturers will always know that regardless of the scale, their visuals are in safe hands – much like with an in-house team.
---
#4. Outsourced CGI Makes for a Smooth Experience
---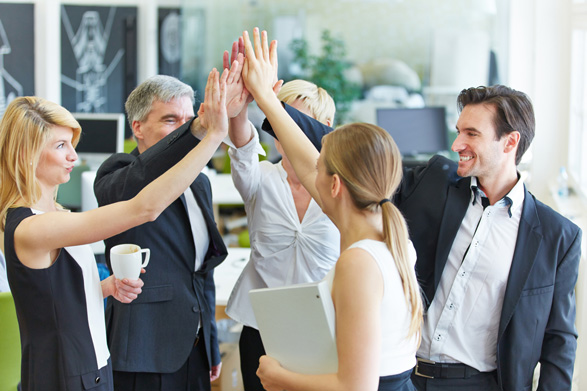 ---
For in-house 3D Modelers, all projects are routine. So it's not uncommon to hear from them things like "Wait, I forgot all about that", or "Sorry, I didn't have time to do this. Maybe next week. If I'm not on vacation". Sounds familiar? Meanwhile, nothing of the kind can happen when working with a 3D modeling company. For unlike in-house 3D Artists, outsourcers actually compete for each order, with every team member aware that upon his contribution depends the future of this collaboration.
---
#5. Broad Range of Skills
---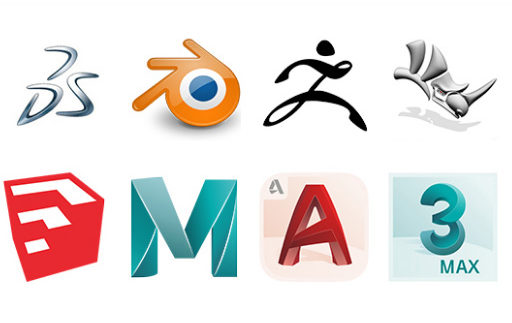 ---
And what if there is a project requiring new CGI skills? After all, there are different types of 3D modeling for different purposes – like 3D for printing or 3D sculpting. Since in-house 3D team won't just master new technology overnight, the only way is to risk engaging a freelance 3D Modeler – which means the outcome will be unpredictable. So it's better to prepare for long discussions, revisions and have a plan B in case something goes really wrong. Sounds scary? Then one can contact an outsourced company with highly-trained professionals having different kinds of skills. This way, there'll be no more worries about where to find, say, seasoned 3D Sculptors proficient at ZBrush. For there is always a team available and just waiting to start.
---
#6. Expertise Plus Quality Assurance
---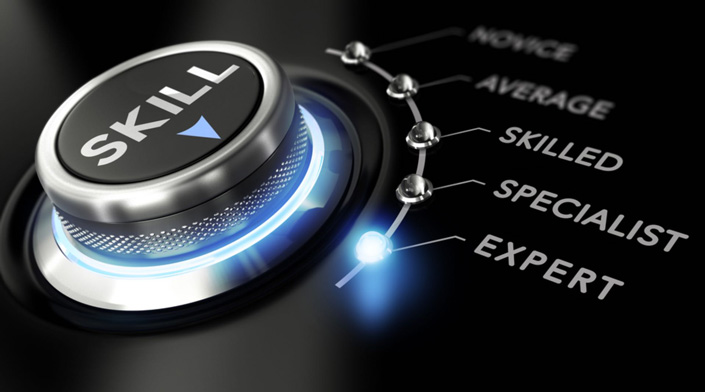 ---
To cultivate professionalism, companies need to heavily invest in training. Not to mention the cost of engaging a Team Lead, who would provide example and guidance to the group, and evaluate their work. And such professionals don't come cheap.
Meanwhile, outsourced 3D modeling allows to involve specialized companies spending whole budgets on training, educational programs, and workshops. Their 3D teams use these skills non-stop, and nothing can compete with such extensive practice. These 3D Artists end up becoming high-flying professionals not many companies can afford to employ. Except that there's no need for that: to benefit from their exclusive expertise level, one can simply contact an outsourced modeling company.
Moreover, 3D studios have more resources to organize an effective quality control. So they usually develop entire systems for this purpose, which involves multiple participants to check and double-check the product – Team Leads and Mentors, Project and even Client Managers. As well as that, there usually are documents and checklists regulating the quality level and assessment procedures.
---
#7. Extra Bonuses
---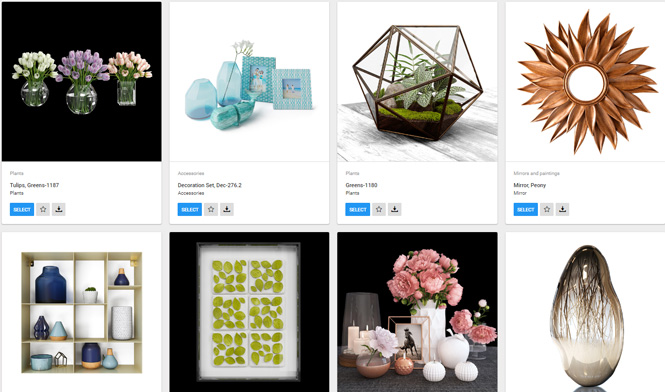 ---
Outsourced 3D modeling studios do CGI for a living, working on multiple projects and tasks every day. Such experience and scale allow them to offer clients a number of advantages in-house 3D Artists don't have. For instance, specialized libraries of ready-made scenes and objects that can be used as image backgrounds and props. In particular, UFO3D library counts 40k+ models and 5000 scenes, all in high quality – definitely a nice choice.
Another advantage of outsourcers is that they offer guarantees. For instance, we have "on time or for free" option. That means that if we do not submit results on the time agreed, our client gets the images for free – which would be unthinkable with in-house 3D Artists.
Outsourced 3D modeling has a number of benefits over in-house teams. It helps save a lot of money and energy, as well as gives access to incredibly high expertise level. As for communication, nothing is easier. There are different solutions in each case, but for our clients' convenience, we had a custom CRM system developed. It allows to keep there all work materials, use our 3D libraries, chat with the 3D team. Moreover, all this can be done from any mobile device, as it can be installed as an app on the phone. And finally, outsourced 3D modeling studios are as safe as in-house employees – for they sign NDA before starting a project.
Tempted to try outsourcing? Then contact us through the form below – and get top-quality 3D modeling services for your marketing and advertising purposes.
---
Let us know if you've got an interesting project and want to work together!