---
Commercial Product Rendering: How to Increase Customer Engagement on Social Media Using CGI
SMM has become the defacto tool for marketers globally to boost their commercial products' sales. Which is proved beyond doubt by the statistics. Sales for Life reports that 78% of marketers who implemented SMM strategies increased their selling success. And according to Lyfe Marketing, 63% of buyers prefer purchasing from brands with a strong online presence. However, the latter means not just having a page on every popular social media platform. To succeed in SMM, the brand needs to make sure that the customers not just scroll through the newsfeed, taking a quick look at the company's updates and forgetting about them the next moment. 
The commercial product marketers need to engage prospects to interact with the SM posts. Which means getting the potential shoppers to like, comment on, and share the content being put up. And this only happens if it is interesting enough to warrant the buyer's attention, and is regularly updated. But procuring such content, especially visuals, is where the hard part emerges. 
The issue is that traditional photography and videography do not only consume copious amounts of the seller's time and energy but quickly deplete the budget. That happens because a professional photo or video shooting of the products requires making prototypes and decor, transporting them to studio and back, paying to a photographer and videographer. What's more, a simple promo photograph or a video, even if it's beautiful and professionally made, is not always enough to retain a brand's followers' attention. Is there any way to fix this?
This is where commercial product rendering comes in. CGI allows a brand to get ample ultra-catchy visuals and to engage the audience in social media in numerous ways, doing wonders for any business's marketing strategy. So how can photorealistic rendering for products amplify customer engagement online? Let's find out!
#1. CGI allows followers to participate in the design process
---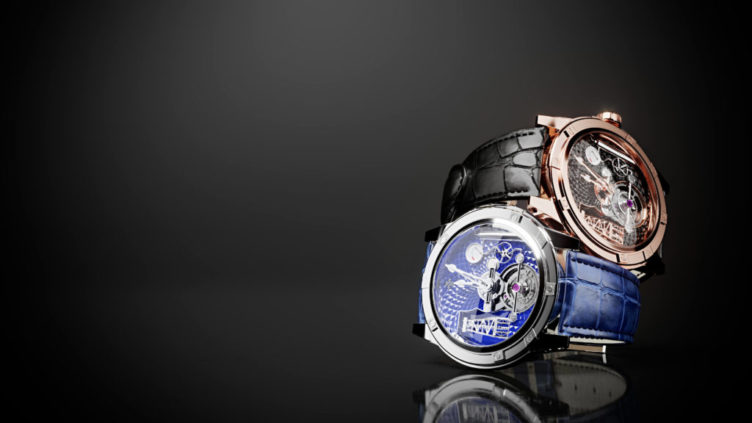 Photos allow customers to only view the ready items and make a decision about whether they like and want to purchase them. While with CGI, a potential buyer can see 3D models of the commercial product before it's manufactured, and take an active part in the designing process. 
For this, the seller can opt for the services of a 3D rendering studio at any stage of the design development. For instance, if a brand has elaborated several versions of the same item, they can send information about each option to a 3D visualization studio and get photoreal 3D visuals of all variations. Then, the marketer can post received 3D pictures on Facebook or Instagram and ask potential buyers which one do they like best. The prospects will be able to share their opinions on the design, colour, shape, and decide on what more or less they would like to see in terms of the item's features. This way, not only does commercial product rendering allow the brand to encourage followers to stay active on its pages, but it helps better understand the buyers' needs prior to manufacturing, and adjust the design accordingly.
#2. CGI allows for regular updates in social media
---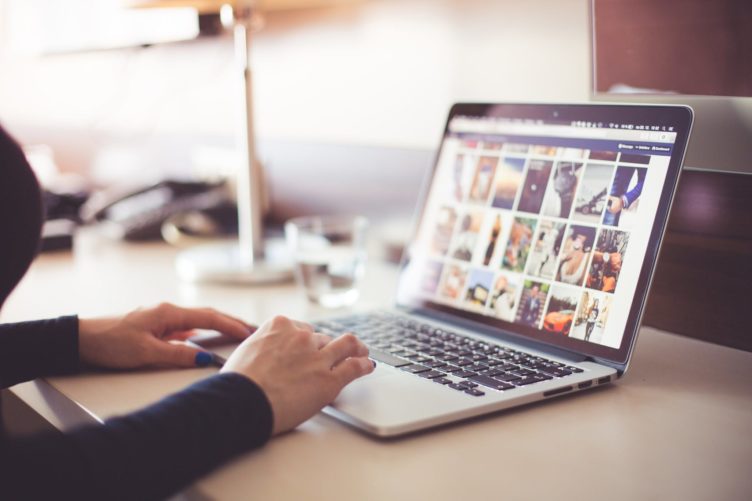 According to experts from Red Crow Marketing, most of the US customers are exposed to up to 10,000 advertisements in a single day. This makes catchy online updates essential for any brand if they want to be able to stand out among all the other competitors. Also, if a brand does not update its pages on time, customers are likely to just forget about it, overwhelmed with tones of other companies' ads. On top of that, regular updates in social media are vital during the holiday seasons, like Christmas or St. Valentine's — for each of these occasions, commercial brands need new photos and videos where the product is presented in a respective setting.
Trouble is, through what medium can the company procure so much content? As mentioned earlier, traditional photo and video shoots consume a great deal of time, energy, and money from the manufacturer.
Commercial product rendering is the solution in this scenario. With CGI, the seller can forget about going through the rigmarole of hiring equipment, studio space, and manpower. 3D product visualization implies that the CG pictures are created digitally by a 3D artist — with no effort on the marketer's part. Also, once a 3D model of an item is ready, 3D specialists can use it to produce an unlimited number of images with different settings. This makes commercial product rendering faster and cheaper as compared to traditional photography.
#3. CGI allows for showing products in unusual beautiful sceneries
---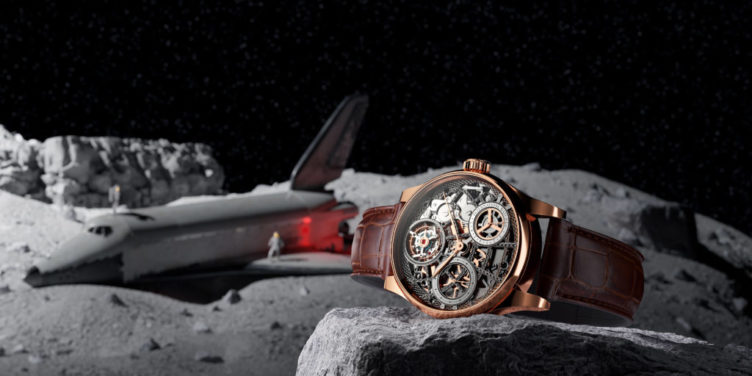 Even though photography consumes much effort, it does not guarantee the desired result. For instance, the seller may have creative ideas, like showing the product in a vast jungle or a distant desert. The marketer can be sure that items demonstrated in such unique settings are bound to attract shoppers' attention. However, with photography, it can be too difficult or even impossible to bring those ideas to life.
But with commercial product image rendering, everything is possible. Skilled 3D artists can digitally recreate any kind of environment that is desired — even if it's a fairy tale castle or the surface of another planet. This way, the sellers can get exclusive promo visuals for their goods, and stand out among competitors who post regular pictures.
#4. Commercial product rendering allows for getting catchy video content
Using video is a time and tested method in social media marketing. According to Optin Monster, 81% of marketers say that videos help increase sales. However, if the item is yet to be manufactured, the point of creating video content seems to be rendered moot.
But not with commercial product rendering, which does not require having a physical item at all. With CGI, all the marketer has to do for getting digital promo animations is to provide a 3D visualization studio a brief with design specifications. Based on it, 3D artists will use 3D software to create any kind of CG animation required, like a tutorial or functions and features video. This way, the seller can get a fancy photoreal 3D film showing all the beauty and functionality of the item before manufacturing, and share it on SM platforms to attract buyers.
#5. Commercial product rendering is an asset for teasing the followers' imagination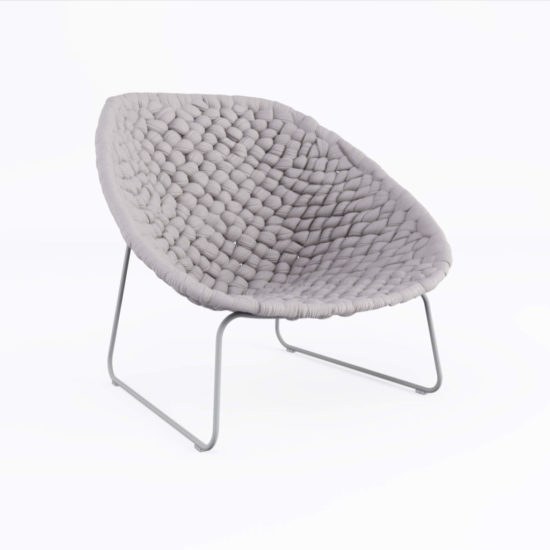 Intrigue can be a hook that keeps potential buyers' interest. Marketers can take benefit from this by sharing partial information about a product that is going to be launched soon. And to make the most of it, the sellers should combine text and visual content — because words might be not enough to evoke the followers' curiosity. That`s where CGI can help greatly. With commercial product rendering, the marketer can publish an appealing realistic 3D render of the item on social media even before the final design is approved. 
Let's say a furniture manufacturer is working on a new orthopedic chair. While the outer design of the item is ready, its inner mechanism is yet to be adjusted. In this case, a CG rendering studio can make 3D images presenting the visual appeal of the future chair. Using such commercial product renders, the brand can create an online post to tease potential buyers. It can contain 3D pictures showcasing the stunning design of a chair, along with a text promising to show the innovative inner mechanism in the subsequent posts, and engaging followers to not miss out on it. This way, the potential buyers will be likely to get curios and to wait impatiently for the updates.
Commercial product rendering is a true gift for sellers in terms of SMM. CGI allows customers to participate in the design process, ensures regular social media updates, and allows the marketers to show the product in any kind of setting. CG renderings can also help procure engaging 3D video content before the item physically exists, and tease the imagination of the buyers by showing parts of the future design.
Want to engage prospects on social media through commercial product visualization and get more sales? Contact us for professional 3D modeling and rendering services to get it done!
Let us know if you've got an interesting project and want to work together!