---
Clothes 3D Modeling: 5 Ways It Transforms the Fashion Industry
3D modeling technology has revolutionized the landscape of numerous industries around the world. Whether it is gaming, architecture and interior design, and even geology and science, one can be sure that this wondrous invention has had a hand to play in its progression. The fashion world has also benefited immensely from the new technology. 
Clothes 3D modeling has brought about completely new horizons for designers and marketers of garments. For instance, with this technology, it became possible to print clothing! Back in 2011, a Dutch designer Iris van Herpen was the first to present 3D printed garments on a runway. The famous personalities like Francis Bitonti and Chanel's former creative director Karl Lagerfeld have also created dresses, gowns, and shoes with the help of a 3D printer.
However, 3D printed clothes are not the only wonder of 3D technologies that designers can benefit from. There are plenty of ways to use 3D product modeling service to increase a clothing brand's success. Here are five ways CGI transforms the fashion industry and brings profits to brands.
#1. Designers can sell clothes before they physically exist
---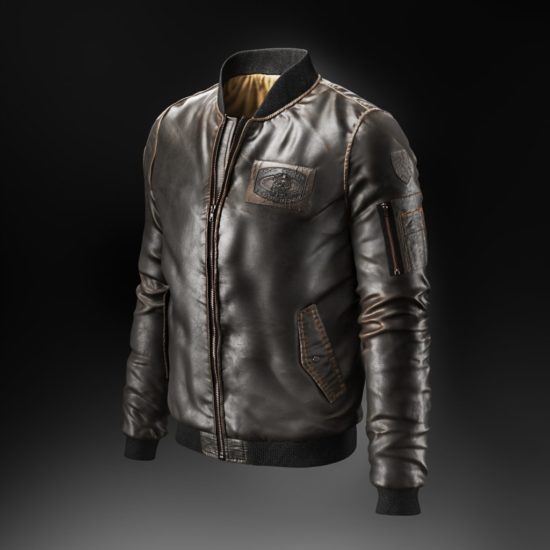 Clothes 3D modeling makes it easy to sell a design even before it is physically created. For example, in 2018, Scandinavian retailer Carlings released its first digital clothes collection, called Neo-Ex. It consisted of 19 sizeless pieces, each with a limited production run of up to 12. Designers at Carlings combined photos provided by shoppers with digital fashion visualizations so that the people on the resulting pictures were "dressed" in the apparel. With the help of several Insta influences, the whole collection was sold out in a week!
It is worth mentioning that the trend of apparel 3D modeling is eco-friendly. According to ELLE Magazine, the fashion industry contributes more to climate change by emitting carbon than the yearly emissions of air and sea travel combined. So, using greener zero-waste alternatives such as clothes 3D modeling, which is done within digital space, can be a conscious effort to salvage the environment.
#2. Shoppers can "try on" digital outfits instead of the real ones
---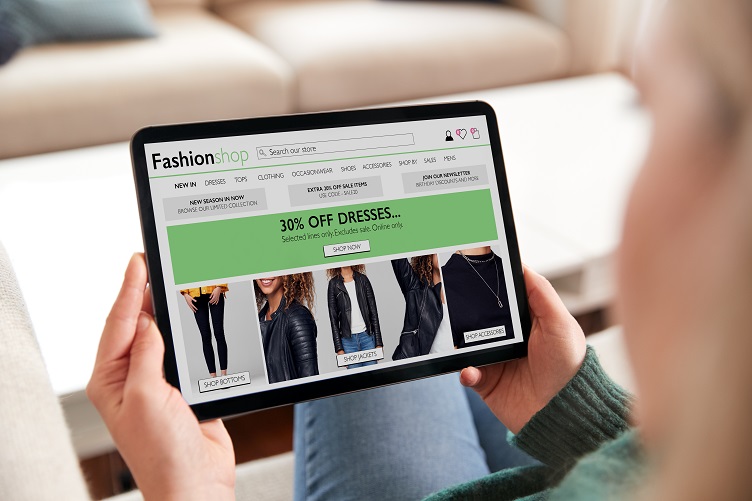 Oftentimes people just lack time to go to brick-and-mortar stores and try on outfits. But with clothes 3D modeling, shoppers can experiment with apparel from the comfort of their homes. Now many AR apps allow users to virtually try on clothes, shoes, and accessories. For this, shoppers need to upload their photograph or a video to the app. Then, they can try various pieces and accessories, choose the most preferred items, and buy them. It's as easy as that!
Another great example of using apparel 3D modeling to help customers make purchasing decisions is the Interactive Mirror, which has garnered overwhelmingly positive feedback from its users. This device, which has been created through a combination of augmented reality and RFID, has effectively replaced fitting rooms. With the help of Mirror, users do not have to go through the process of physically trying on the chosen outfits. So, how does it work? After scanning the user's body image and the clothes selected, the mirror proceeds to show shoppers what they would look like in their chosen garments. Not only does this eliminates the need for the consumer to try on the clothes physically, but also helps them make purchasing decisions a lot faster.
#3. Buyers can customize clothes 3D design per their liking
---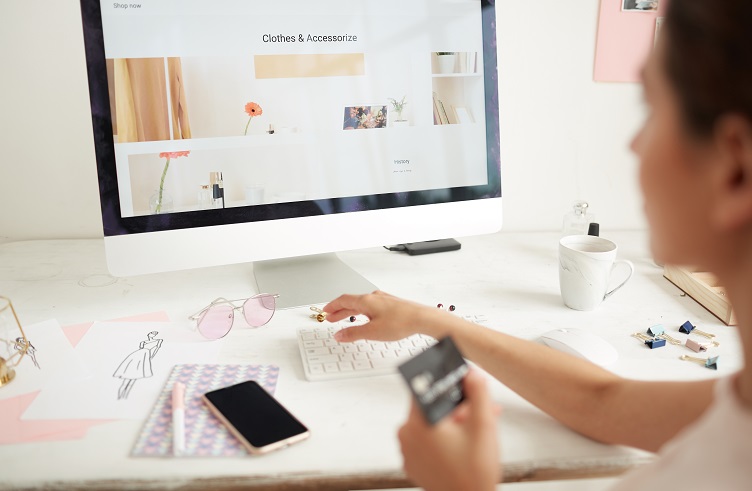 #4. Outfits can be created on a 3D printer
Clothes 3D modeling allows shoppers to custom tailor their outfits. Which is exactly what they want, as proved by the stats. A webinar hosted by Nosto revealed that 75% of consumers prefer brands to personalize messaging, offers, and experiences. Additionally, 94% of companies believe personalization is essential to their current and future successes.
With 3D models for products, styling apparel can become the task of the customer, so that they can get personalized outfits. A prime example of this is the 3D product configurator. This is a digital tool that helps consumers design apparel by applying diverse colors, numbers, names, and any other insignia they want onto offered clothes items. Once the design is complete, the user can download it, quote, and complete the order at checkout.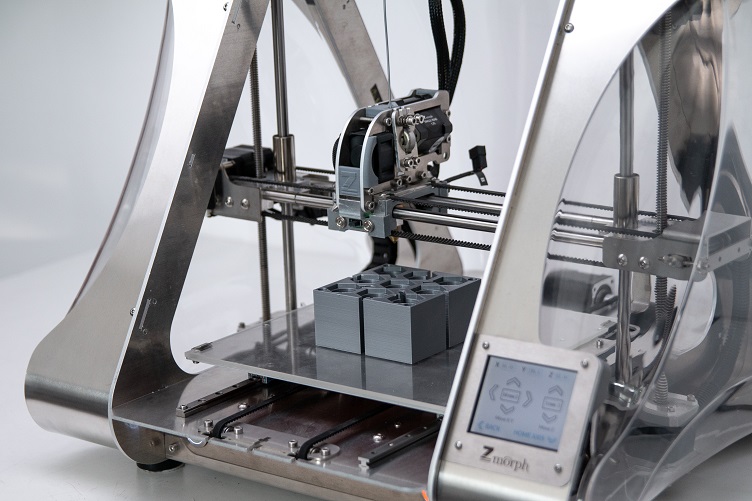 Clothes 3D models can be used for the creation of physical apparel and accessories on a 3D printer. While today the usage of 3D printing is pretty limited in terms of fashion, and printed outfits can be seen on runways but not in the stores, the future looks promising. The technology is rapidly evolving and used by many talented designers.
For instance, a well-known Tel Aviv-based designer Dani Peleg used clothes 3D modeling and printing to create her graduate collection "Liberty Leading the People" as well as the following one called "The Birth of Venus". Also, she designed a 3D printed dress for American Paralympic snowboarder Amy Purdy. Peleg considers 3D printing to be liberating and hopes that soon 3D printed apparel will be available to more people.
#5. VR allows for attending fashion shows from any location and fitting 3D clothes in any environment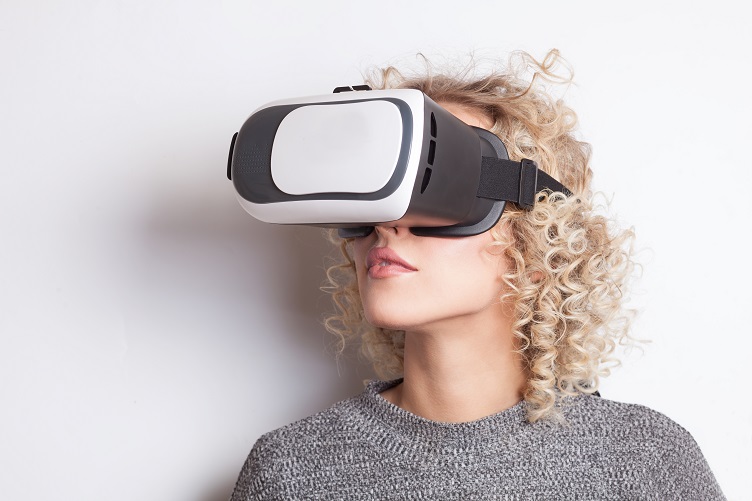 Virtual reality, which is based on 3D modeling technology,  is not that common in the fashion industry right now. But it holds a lot for the future. Such brands as Tommy Hilfiger, Rebecca Minkoff, Balenciaga, and other have already offered their clients an experience of attending fashion shows with the help of VR headsets. Once viewers put on the device, they found themselves in a place chosen by the designer to exhibit their works, while physically they were still miles away from there. 
Rebecca Minkoff also uses VR technology to test the layouts of the stores and product variations. The brand analyzes the reaction of customers to the digital versions of different designs offered, and choose only the most engaging ones to be brought to reality. This way, the retailers save much money that otherwise would have been spent on redesigning physical shops and goods.
And there is more to come. The biggest trump card of VR is its possibility of simulating any environments and allowing users for interacting with them. This way, designers will be possibly able to transport shoppers to any location that suits the concept of clothing or accessories offered. So, using VR, one can potentially try on a chic 3D evening gown in a royal palace, or CG swimsuits on Miami shore. Isn't it fascinating? 
Clothes 3D modeling is undoubtedly the way forward in the world of fashion. It allows designers to sell their work before it even physically exists, and shoppers — to virtually try on outfits and to customize apparel as per their preferences. The clothes can now be 3D printed, and VR can allow people to attend fashion shows from anywhere and try on clothes in any location.
Want to move ahead with the times and help your clothes design business benefit from CGI? Get in touch with us for professional 3D product modeling and rendering!
Let us know if you've got an interesting project and want to work together!