---
3D MODELS OF PRODUCTS: HOW THEY TRANSFORMED INSTAGRAM MARKETING
3D models of products have become the standard de facto for marketing almost any product today — tech, furniture, clothes, jewelry, etc. This is because consumers are visual creatures. Although they are lazy to go to the brick and mortar store, they still want the same experience online. They need to see the product exactly as it is in the shop and from all angles. 
Thanks to visual platforms, ecommerce stores are now not limited to their websites when it comes to selling or showcasing their products. With over 500 million active users, among which over 200 million visit at least one business profile daily, as well as advanced analytics, shoppable posts, and stories, Instagram has become one of the most important tools for marketers. 
Almost all major eCommerce brands are focusing on building their Instagram presence. To date, there are over 25 million business profiles there. While Instagram comes with a plethora of advertising benefits and a high ROI, it's important to note that it's not a magic wand. The competition is stiff. E-stores are not only competing for attention amongst themselves but with anyone posting engaging content -comedians, celebrities, models, etc. 
To win the battle for attention, brands need lots and lots of fresh and high-quality content that would captivate the audience, engage them into communication, and help build up brand loyalty. Realistic 3D product modeling is the only way to keep up with this demand.
3D Models of products help stand out on Instagram. Research has shown that 75% of online shoppers rely on photos when deciding on a potential purchase. And today it's not just about posting that modern, high-quality photo. Modern consumers want to see the products from every angle, in detail, possibly try it out — just like in a real store. Now professional 3D modeling and rendering can help with that easily. So much so that getting the content won't be a tough chore anymore, but an easy experience, just like online shopping. How's that? Let's see!
#1. They Allow A/B Testing Products
---
---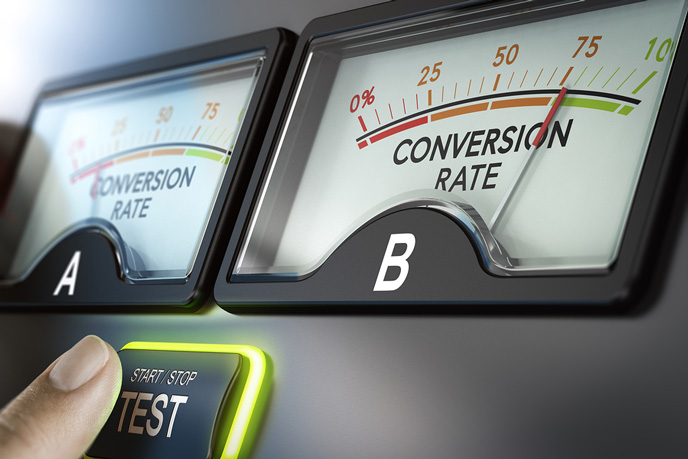 ---
Photoreal 3D modeling allows e-stores to get high-quality 3D models of products from smartphone photos, or, if the item isn't ready yet, from drawings and references. Getting the imagery before launching products on the market allows manufacturers to A/B test and gain insights on what their customers really want. Thus they don't have to spend a fortune on something that won't sell. 
Instagram is a perfect place to test products, and 3D modeling makes it even better. CGI allows creating photoreal imagery that can easily be shared to generate genuine customer feedback. Apart from analytics which provides quite an in-depth feedback on the nature of one's audience, marketers can leverage Polls, Quiz, comments and even Likes to get real feedback from their customers regarding new products. 
Icing on the cake – Instagram has recently launched shoppable posts. Therefore, marketers can get 3D models of products even before the launch and sell them as pre-orders through shoppable posts.
#2. They Make It Easy for Brands to Express New Ideas
---
The user time spent watching videos on Instagram is growing by 80% each year. Clearly, the demand and engagement of video content there is huge. Before 3D modeling, e-stores found challenging to keep up with this demand. It was expensive to frequently engage in live filming, let alone edit the content within a short period. 
With 3D modeling services, one can create engaging animated videos of their products with little to no live-filming. The quality will be photorealistic, and the output – appealing and accurate. All one needs to do is to fill in a brief, have 3D models made, or send a ready-made one with the brief to CGI studio.
#3.They Allow for Lots of Imagery for Situational Marketing
---
Instagrammers are on the gram to share their experiences and communicate. They become especially active on holidays, and so do product brands. Christmas, Halloween, Saint Patrick's Day – a holiday is a possibility of a shopping spree. To tap into this opportunity, brands need to create brand-new relevant visuals for every occasion. 
The challenge is that every occasion demands a separate photoshoot. That means taking all the products to the studio, buying new decor, and waiting forever till the process is over. And after the shoot, having to store all the decor items in a warehouse. At the mere thought of that some marketers simply let these great opportunities to naturally connect with their audience pass.
With cutting-edge technology like 3D modeling, there's no need to send the products anywhere. All a marketer needs to do is send a photo to a 3D studio once, and get photoreal 3D models. Once it is ready, it can be put into any digital scene. 
CGI does not require any decor or a real location – only 3D models of products and specifications for the scene. Everything can be recreated digitally, from scratch or taken from 3D libraries. What's a 3D library? It's a digital storage where CGI companies keep ready-made 3D models of interior objects and ready 3D scenes. Using both ready elements speed up a cgi project and reduce the cost, as 3D Artists don't need to create new ones.
For instance, UFO3D have a 3D library with over 6143 professionally designed scenes for any taste and style, and 47395 3D models of decor, textile, and architectural elements. They are all freely available to our clients.
This means no warehouse with decor or a track waiting to take the products for yet new photoshoots. No assistants running around and doing lots of paperwork. All a marketer really needs to have visuals for the occasion are 3D models and his creativity.
---
#4. They allow showing project variations
---
To become competitive in a global marketplace, ecommerce brands strive to create a fully customized experience. From the website design to the ordering process, to the products on offer and how consumers can adjust them to suit their specific needs. 
A good typical example is the NikeiD website. It allows consumers to personalize their shoewear – choose the colors that they want, the shoe pattern, and dictate the motivational message they would like written on the tongue of the shoes. After this, they also have the option to share their designs on Instagram and other social networks. Sounds impressive? It definitely is. Ever since implementing product customization, NikeiD reports that it has seen its online business triple since 2004.
And now it's accessible for every brand. The unique power of product image rendering is that it enables brands to meet this demand without breaking their budgets. For 3D models can be edited. Once the marketer has the sofa 3D model done, he can have it painted in different colors, and have materials changed.
---
#5. 3D Models of Products Favor Unlimited Creativity
---
Instagram is a visual platform flooded with an ocean of graphic content. It takes pure creativity and stepping out of the box to stand out. Unfortunately, with photography and live filming, product marketers can't do much unless they have loads of time and a big budget. 
For example, if a furniture company wants to do something different and shoot a chair in the middle of a beautiful ancient street, or a cornfield—it would require finding the field first, then taking the products there, finding the best lighting, view, decor, etc. And if there are multiple locations, it would be even harder. 
But the ancient street or a cornfield can be constructed and adjusted digitally with little to zero shooting. Furthermore, the marketer can quickly request the 3D artists to add or remove a scene without the need for a reshoot. Many brands today are leveraging 3D product modeling to create highly compelling and photorealistic imagery and videos to post on Instagram.
---
Instagram is not like radio or TV, where people are used to getting their programs interrupted once in a while with advertising. It's a social media platform where people mainly go to have fun, connect, and share their experiences with their networks. Users love creative imagery, and brands that are fresh and fun. Which is what 3D models of products with. Using CGI materials, e-stores can meet consumers at their level—posting relevant, creative, fun, inspirational, and educational 3D models of products on their platforms.  
Want show-stopping visual assets? Contact UFO3D for 3D modeling services. We'll make sure your imagery looks spectacular!
Let us know if you've got an interesting project and want to work together!