---
Outsource Product Animation: 5 Things to Include in a Brief

The decision to outsource product animation can boost a manufacturer's business success. And the numbers prove that. The research has shown that placing a digital video on a brand's landing page can result in an impressive 80% increase in conversion rates. What's more, up to 85% of viewers are more likely to make a purchase after watching a product video.
So, it's no exaggeration to say that those brands that outsource 3D animations of goods get more clients and profit. The reason is that this type of visual content explains an item effectively like nothing else. Digital footage can showcase how to assemble, install, and use even the most complicated product in a concise, easy, and even entertaining way.
So, how to get such an asset? For this, a manufacturer should order product animation services at a professional CGI studio. And the first thing that will be needed for cooperation is completing a project brief. This is an assignment for a 3D visualization company with all the details required for the creation of a CG animation. And here comes the question: what information should a manufacturer provide to get the best result possible? Join us to learn 5 essential things to include in a project brief to get a top-notch 3D product animation!
#1. General project information
---
---
First of all, to outsource product animation, a manufacturer has to provide a CGI contractor with the key information about the project. This includes specifying the target audience and purposes of the future CG video. It will help 3D artists understand the client's expectations from the final result are and bring their vision to life.
Also, general information must include basic technical requirements — the length and resolution of a 3D animation: FullHD, 2k, 3k, or 4k. These two parameters are essentially important because they significantly affect the final cost of a project. And, of course, it is needed to select the required format of the video: avi, mp4, flv, mpeg, or else.
#2. Drawings and photos of the product
---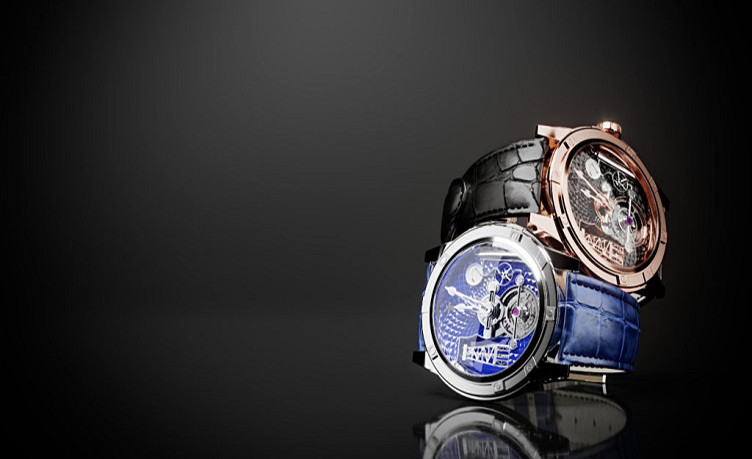 ---
The next important step for companies that outsource product animation is giving info about the item itself. For this, it is needed to provide drawings, sketches, or photos of the product. If it is already manufactured, it can be enough to send a few pictures or videos of it made with a regular smartphone. However, it is needed to make sure that they give a comprehensive understanding of an item by showing it from different angles in a well-lit space.
If a product is yet to be produced, a manufacturing firm should send sketches and drawings of it to a CGI firm. It's also wise to send examples of textures that should be used for 3D modeling. Based on these materials, skilled 3D artists will create a 3D model of an item that will look indistinguishable from a real object and then make photoreal footage with it. With such an asset, a brand will be able to launch a successful marketing campaign before the first item rolls of the assembly line and start taking pre-orders.
#3. A script for the future CG animation
---
Along with technical specifications, companies that outsource product animation should provide a detailed script for their footage. It has to specify the setting and scenario in which they want to show their goods. The script should indicate the required sequence of scenes in the animation, viewpoints, and frame transitions. Also, it should have requirements on the overall setting and secondary objects. For instance, if a brand needs to have a CG animation of a new kitchen device made, it will be needed to provide a description of the interior in which a product will be displayed. 
A professional CGI company can assist a manufacturer in making a script. Such firms usually have a large library with 3D models of furnishings, decor, and so on. So, the client can easily choose ones that can be used as secondary objects in a future 3D animated product presentation. This will simplify the creation of a script.
---
When preparing a brief for an outsource 3D animation company, a manufacturer should find visuals that convey aesthetics they'd like to see in their CG footage. Such references provide 3D artists with clues about the style and mood of the future 3D video. It is essential because these aspects highly affect the impression the viewers will get from the 3D demonstration. The references can include visuals with examples of lighting, color scheme, some stylistic features — anything that will help 3D artists understand the preferences of a client.
---
#5. Requirements on the post-production

---
Manufacturing firms that outsource product animation should also know that a brief has to specify the requirements on the final phase of making CG footage. This stage is called post-production. It might include adding music, sound effects, voice-overs, subtitles, or logos. Also, on this stage, 3D artists refine the visual part: add special effects, adjust saturation, tweak coloring, contrasts, and so on.
Though post-production is about adding final touches to a product animation, it is very important for the quality of the final result. For example, a soundtrack sets the atmosphere in the 3D demonstration and can help highlight the most important moments in it. So, it is needed to state requirements on post-production clearly when filling in a brief.
If a manufacturing company wants to engage their audience, increase brand awareness, and boost their conversion rates, they should outsource product animation. And to make the most of it, it is required to know the checklist of what to include in a project brief. It should have information about the target audience and purpose of a product animation as well as requirements on length, format, and resolution. Also, it should contain drawings, photos, and sketches of the item, detailed script, additional visual references, and, finally, post-production details.
Want to grow sales of your brand with the help of a top-notch product animation? Outsource 3D modeling and rendering services to UFO3D studio and achieve just that!
---
Let us know if you've got an interesting project and want to work together!