---
3D Product Modeling Companies: 5 Crazy Facts About Them We Bet You Don't Know
3D product modeling companies are providers of great marketing imagery — that's a well-known fact. But did you know that they have extremely curious inner workings?
There are many myths about cgi studios that are due mainly to the lack of information. What kind of specialists work there? How many 3D Modeling Artists does it take to model a chair? Are 3D Modelers techies or real artists? Does it take much time to create good 3D product images? There are more questions than answers online. Hence the doubts and misunderstanding — like when a manufacturer doesn't know what kind of cgi materials he can get with 3D product modeling companies. So today, we want to repair this injustice. Below you will find some pretty crazy and cool stuff about cgi studios that will help you understand them better. Read up and find out!
#1. 3D Product Modeling Companies Are Not Only About Games Development
---
---
When hearing the word "3D modeling", most people think about computer games and animated movies. But the usage of 3D visualization is not limited by these two fields. Digital technologies have gone much further, and today CG images are utilized in science, entertainment, publishing, education, military, architecture, design, and product manufacturing. Professionals in each of these fields use the services of 3D product modeling companies.
For example, product manufacturers appreciate 3D models because they make for perfect marketing materials. Photoreal CG image can showcase an item in detail, show all available colors, shapes, and functions, picture products from every angle and in close view. As virtual models can hardly be distinguished from photos, the viewer does not notice any difference. 
There is, however, a difference that product brands do see and appreciate. Unlike traditional product photography, making 3D promo visuals does not require having costly physical prototypes produced and hiring a photographer to take pictures.
#2. 3D Modeling Specialists are Masters of High Tech
---
3D technologies evolve all the time. For instance, the most popular 3D modeling program, 3Ds Max, had three major releases this year: 3ds Max 2019.1, 2019.2, and 2019.3. Each release has new useful features such as updated textures maps, or compatibility with Revit. As for the upcoming release of 3Ds Max in 2020, it will support more than 270 new plugins! Naturally, 3D Modeling Artists who work with this program have to keep up with its changes to produce the most outstanding photoreal results.
Also, 3D modeling professionals always keep an eye on the innovations in the field of 3D visualization. The workers of 3D product modeling companies know a lot about cutting-edge technologies like augmented reality, virtual reality, and 3D printing — because each of them needs 3D models. 
Hence the need to be a CGI geek. To acquire new skills for work, 3D Modeling Artists attend workshops and spend much time on self-education. They learn new soft, communicate in online 3D communities, and follow blogs of well-known 3D Artists. In order to expand horizons about the future of 3D modeling and to share ideas with colleagues, the 3D modelers attend lots and lots of local and international events dedicated to CGI, such as D2 Vienna in Austria, IEEE International Symposium on Mixed and Augmented Reality in China, and many more.
#3. 3D Modelers Use the Principles of Classic Art
---
It is not enough to learn CAD programs like 3ds Max or Corona to make photorealistic digital models and scenes. A professional 3D modeler should have an art background and know how classic sculptures, paintings, and photography are created. 
For instance, without understanding proportions and dimensions it is impossible to model objects with complicated shapes in 3D. As for lifestyle scenes, they require that a 3D Modeling Artist know the principles of traditional painting and photography: golden section, rules of thirds, appropriate usage of angles, principles of lighting design and color theory. So, 3D modelers are not just techies — they are also creative artistic souls. Which means 3D product modeling companies are as much about creativity as they are about rational.
---
#4. 3D Modeling Companies Deliver Results Quickly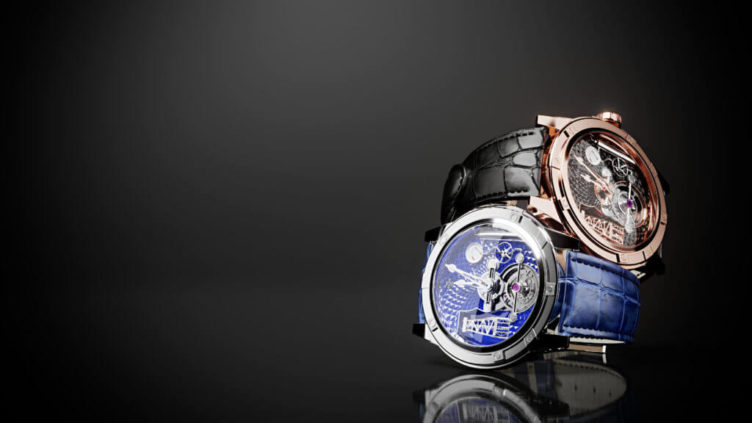 Those Manufacturers who do know not much about product CGI might think that creating a photorealistic 3D model is very time-consuming. So, they are sure that waiting for results will take ages.
But this is far from the truth. In fact, an experienced 3D Modeler is able to create a virtual product prototype within a few days or even hours. The exact time needed depends on the complexity of a project in question. The creation of some 3D models, such as furniture items with simple components, takes only 1-5 hours. As for more complicated products like technical appliances and electronic devices, the modeling process may last about 3-7 working days.
This is good news for those Manufacturers who are tired of spending too much time on making traditional photos. For there is no more need to have product prototypes manufactured, to deliver them to a photo studio, to wait while a photographer takes pictures and then processes them. Once the design is ready, the Manufacturer can just send drawings and refs to one of 3D product modeling companies — and then receive fancy 3D visuals in short terms.
#5. 3D Modeling Studios Multitask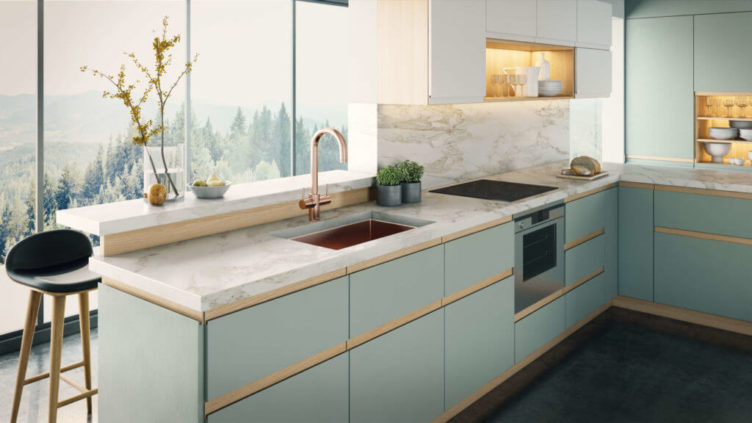 3D product modeling companies have a whole team of professionals with different specializations — 3D modelers, 3D Visualizers, and Animators. This means that the manufacturer can get a variety of high-quality 3D visualization materials at the same company, and for any marketing channel. For instance, these can be 3D models on white background for ecommerce store, lifestyle pictures for Instagram, and a digital animated movie for the brand's account in Youtube.
3D Modeling Artists are both software geeks and creative people who need to master lots of programs and plugins, constantly upgrade their skills, as well as learn photography, design, painting and even sculpture — the latter will especially benefit 3D sculpting. Moreover, 3D Modeling Artists specialize in different 3D products, so cgi companies create teams especially dedicated to creation of 3D animations, 3D models and renderings. This way, product brands can get all the visuals thy need with one provider.
Want to get jaw-dropping presentations and sell more products using cgi? Contact us for professional 3D modeling services. We will create photorealistic 3D models and renders that will make high-impact marketing materials!
Let us know if you've got an interesting project and want to work together!