---
VR Shopping: 5 Reasons It'll Transform Retail
VR shopping gives customers nearly the same experience as brick and mortar stores. That means brands can attract those prospects who rely purely on offline shopping by resolving their fear of making a mistake. For example, if this type of shopper feels like the product picture doesn't accurately depict the size or doesn't show the angle he is interested in, he will skip the option.
Online stores are working hard to blur the line between online and offline shopping and attract more customers. Currently, great product shots, 360° views, and 3D animations are widely used by e-stores to show true-to-life product depictions. These are great tools, but they don't offer a realistic and store-like experience. So now online retail turns to VR, which lets them keep an authentic feel and show a product like in an actual store. 
With VR shopping, a customer can quickly check and assure himself of advertised features before the purchase. Since the VR model can demonstrate all the qualities a product has, the seller shows all he has to offer and the shopper can check any element he wants. In the end, this presentation benefits both the buyer and seller.
An extra benefit of implementing VR shopping is that it makes a brand stand out. For currently, VR and AR are not cheaply available and are still improving their efficiency. So not many brands dare to adopt the technologies, even though they've got incredible potential. However, market leaders like Amazon are already opening VR stores. A smart move: when Virtual Reality technology does finally rise, the ones who have been on the bandwagon from the start will be at a significant advantage. Want to learn how exactly VR shopping improves customer experience and helps generate more sales? Read up and find out!
#1. Close-up And Detailed Inspection
---
---
With VR shopping, a customer can get the full sense of a product. He can look at it closely, from far away, and manipulate the object until he is satisfied. This control over the merchandise quickly fills the need for assurance as well as picking up the item in a real store.
A photorealistic 3D model is also exceptionally aesthetic in VR. The simulation shows a brilliant portrayal of reflections and materials from every angle. Clear presentation is especially valuable in presenting luxury and high-end products. Luckily, leather, silk, jewelry, and transparent elements can be reproduced accurately in VR to meet the shopping expectations of picky clients.
#2. Customization While Shopping
---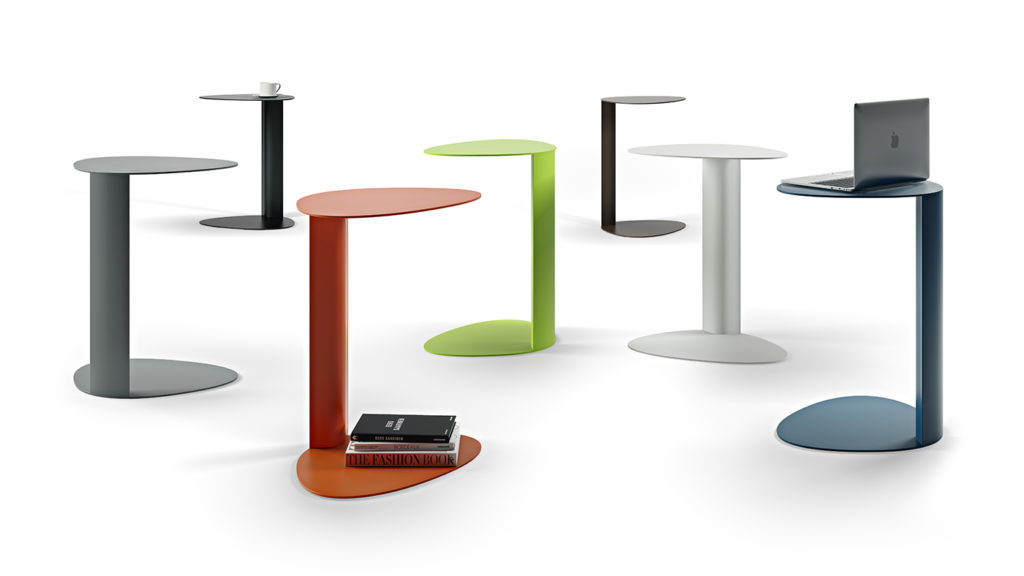 ---
VR shopping can be developed into a design studio where one can create his version of a product. The customer can modify the item as he wishes — adjusting colors and design elements with no hassle. This way, everyone gets a chance to create a design that fits their preferences. As an example, Nike's NIKEiD allows shoppers to create shoes and order them right to their doors. If you combine an idea like that with VR shopping and let a customer experience his design, he will get attached to his creation and purchase it.
#3. Simulation Of Products In Use
---
Marketers can replace product animation with VR shopping for the same but a more convincing effect. The experience will turn into a tour that personally illustrates benefits and features. The shopper will get different situations simulated before him and explore precisely how a product works. As an example, a bunk bed sofa that can be fully set up and fold back in VR. With this, the viewer will see that the process is easy and takes only 3 seconds.
Moreover, 3D Artists can reveal the mechanical parts of a product in VR. Portions of a model can open up and demonstrate the innovative technology behind its effectiveness. The customer shopping in VR can then check each component and analyze the benefits first-hand.
---
#4. Demonstrations In Context
---
Demonstrations in context go into the realms of AR, which is an extension to VR shopping. The customer, with this technology, can place the product in his room and determine if it matches his needs.
Both AR and VR are perfect tools for anyone who is not sure about what he wants or needs. In the case of furniture, the customer can try everything he can find in the virtual shop until he finds the counter or table that fits his room. He might even end up refurnishing his whole home in the process. Additionally, the buyer will not be afraid to return the product since he already made sure it matched his needs.
---
#5. Access to the Entire Store
---
When a store has its complete inventory modeled and accessible for VR shopping, customers will be able to explore it easily.  They will scan through a list of relevant items or maybe even explore a VR store, like a virtual Ikea, to see what best suits them. Ultimately, people will have the ability to compare different goods from one and perhaps even multiple stores. They will pick out items and possibly examine them in their own virtual spaces with VR to find the best option.
---
VR shopping will transform the retail industry. Putting on some goggles at home and going to any store in the world and personally seeing a product is already a possibility. It is just a matter of time before the gear will be widely available, and customers will want to use it continuously. Online shops should prepare to satisfy such a need before the demand for VR takes their customers elsewhere. Who wouldn't take a personal VR experience over some pictures if there was a choice?
Of course, to fuel VR shopping, you need to have photorealistic 3D models that capture and keep the customers' attention. Our 3D modeling services provide detailed models of products that distinctly showcase their quality and aesthetic. Contact us and find out what we can do to make your merchandise stand out.
Let us know if you've got an interesting project and want to work together!