---
Renderings for Product Design: How They Help Win E-shoppers
Despite the growing popularity of e-commerce shopping, 92% of US retail sales still happen offline. This fact creates tremendous obstacles for online store owners on their way to success. However, with renderings for product design, those difficulties can be easily solved. 
Which is great news for online sellers who pour their blood, sweat, and tears to increase conversion rates and reach revenue goals. No one has launched an e-commerce business in a day. Entrepreneurs have to develop a website, make it SEO-friendly, track analytics, build an outreach list, choose marketing tactics, and the list can go on forever. But still, they can only guess whether all of the efforts pay off.
Why is that so? The primary reason why people choose offline stores over online ones is that the images and text descriptions of products don't paint a complete picture. One cannot hold items in hands, look at them closer, and test them out. As a result, a potential customer doubts their choice and considers going to a brick-and-mortar store instead.
Luckily, digital visualization can help online business owners with this problem. This tool has the power to dispel shoppers' doubts and encourage them to buy the desired product in a web store. Read on to find out how 3D product renderings can resolve the 5 most frequent customer uncertainties!
#1. CGI allows for examining the product thoroughly from every angle
---
---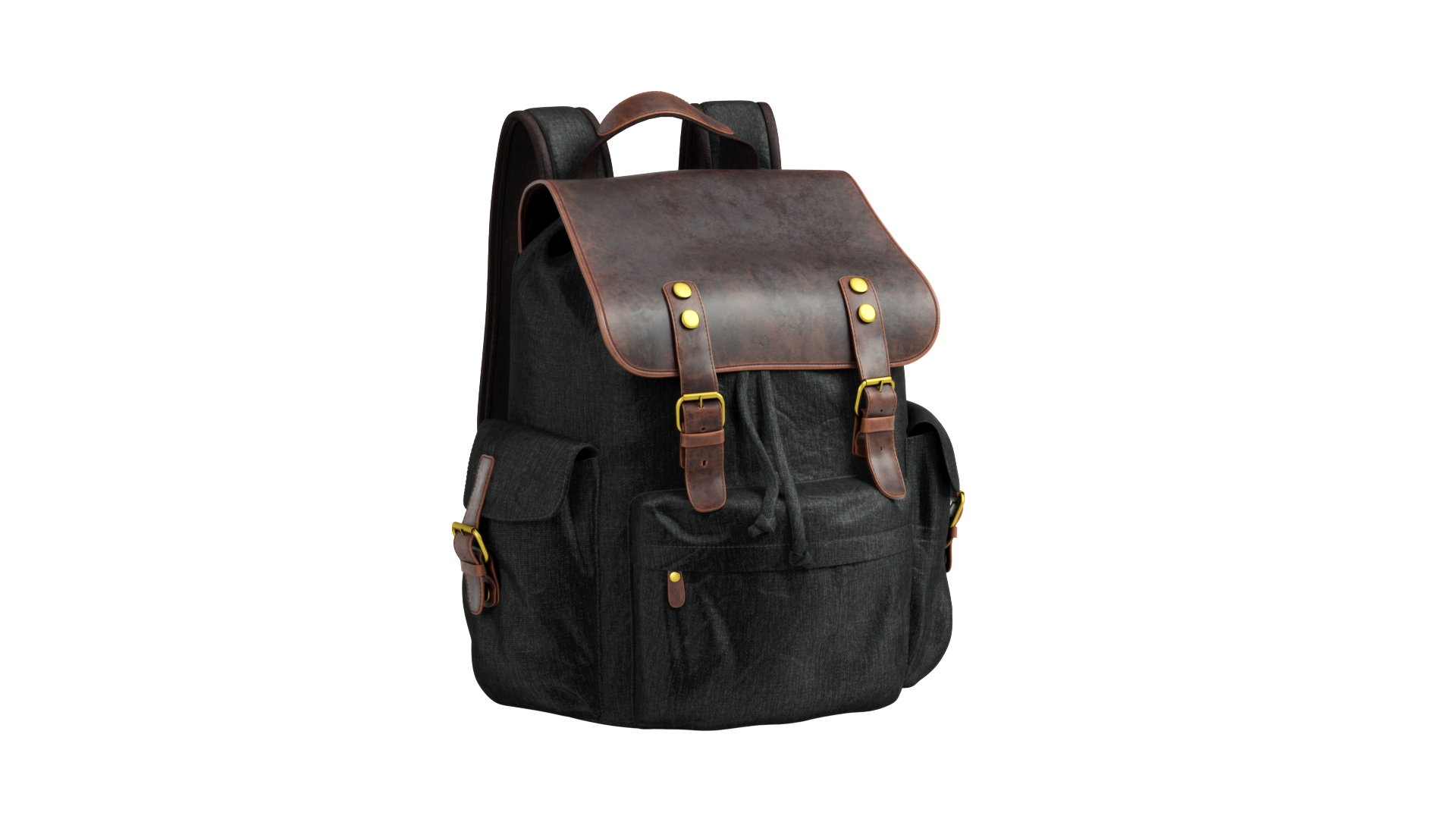 0%
It is barely possible to understand how a product looks in reality from one or two images on the website. Even the finest photos are static and don't provide an item's view from all sides. Therefore, customers don't get a comprehensive understanding of the goods. 
Renderings for product design in the form of 360 views can dispel their doubts by showing how merchandise looks like from all angles. These are interactive images showing an item in question in photoreal quality. By adding such a visual to a website, e-commerce sellers allow customers to examine the design thoroughly and understand all of the product's details. The prospects can not only rotate the item but also zoom it in to take a closer look. So, by simply clicking on the picture, a shopper can find out if the product in question is what they`ve been looking for. 
All manufacturers need to do to get such an asset is to send a photo of the product to a CGI studio. And even if the item is still in the design or manufacturing stage, they can provide 3D artists with its drawings, and get photorealistic 3D visualization. The entrepreneur can then add interactive 360 views of goods to the web store and start taking preorders.
#2. AR visualization allows for trying products before making a purchase
---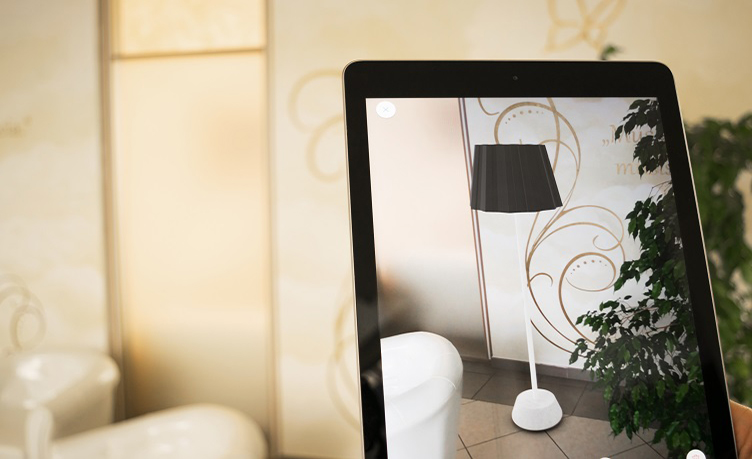 ---
Will the lamp look good in the bedroom? What color shade to choose for a new sofa? Will the shoes be a perfect match for that blue dress? Customers always worry that the purchased item is not going to be the right fit for them 
By getting renderings for product design, and using them to develop an augmented reality e-commerce app or interactive catalogs, a product manufacturer can dissolve this fear. These tools have the power to enhance prospects' shopping experience and convince them to make the purchase. 
All that a shopper needs to take benefit of AR technology is a smartphone. It can be used to superimpose the realistic 3D model of the product onto the real physical environment. As a result, the buyer gets to see if the new piece of furniture fits in the living room or how the designer shoes look on their feet. This way, AR visualization can increase buyers' confidence in purchasing the desired products.
#3. CG renderings prove the product's quality
---
Sometimes when people see that a price is higher than they expected, they begin to have second thoughts about buying the merchandise. And it is the manufacturer's mission to help prospects realize that the thing that they want to buy is high-quality and that they are not overpaying for it. A web store owner can reach this goal by implementing 3D renders.
Photoreal renderings for product design can provide prospects with a close-up view of the merchandise. It allows one to see all the details and examine the material textures precisely. What's more, thanks to cutout renders, clients can take a sneak peek of the product's inner workings. This way, product renderings have the power to convince the buyer that the item is of high-quality and worth the money. 
If the merchandise that a manufacturer plans on selling is only on the designing stage, one can use photorealistic product rendering to find out whether clients are interested in purchasing it. By allowing prospects to preorder a product, a businessman can avoid producing a batch of goods and having to keep them gathering dust in storage if no one buys them.
---
#4. Digital 3D visualization can explain how a product functions
---
Technological devices, appliances, and many other goods are best presented in motion, rather than by simple images and a long text manual. Usually, prospects choose not to buy such things over the Internet because they are unable to understand how to use them. And product manufacturers who sell online have difficulties explaining the functionality of their goods.
Renderings for product design can be of great help here. When made in the form of dynamic 3D animations, they can give the potential clients a clear idea of how a technological device operates. Thanks to animated 3D videos, one can see not only how to use a product, but even how to assemble and install it. Which eliminates the need to read a boring manual and gives a full understanding of a product within a few minutes in an easily digestible format.
---
#5. Digital renderings prevent the need to return products to the store
---
To make the right choice, some online shoppers buy the desired product in different sizes and colors. After they get their order, they choose one that matches their preferences and simply return the rest. But actually, no client wants to go through all that hassle. They do it just because they do not know for sure which variation of the offered item is the best for them. There are cases when certain merchandise is available in various colors and shapes but the website shows only one or two options. But why can't manufacturers present the whole assortment then?
To showcase the entire range of goods on the website, the store owner has to get professional photos of all of the product variations. Which takes a lot of time and money. With CGI, however, there is no need to hire a professional photographer and spend a fortune on their services, rent a photo studio, transport products there, etc. 3D visualization allows for making images of all of the product's variations digitally based on only one basic 3D model. Which is much faster and cheaper. And the result will be of the same quality as with photography.
So, renderings for product design prevent returns by showcasing the whole assortment of goods, which can help a client in making a perfect choice. Since the buyer has already seen all of the product variations on the site, they will be confident in their decision and won't need to send anything back. 
Renderings for product design can help an entrepreneur dissolve the potential clients' doubts and thus open new horizons for ecommerce businesses. CGI fills the gap between online and offline shopping since it provides a view of the merchandise offered on a website from all angles. 3D design renderings assure clients that their choice is suitable for them, proves the quality of the merchandise, shows how the item operates, and can lower the product return rate.
Want to sell your products online more successfully than ever before? Contact us for professional 3D modeling and rendering services and get photorealistic CG visuals of your merchandise to achieve just that!
---
Let us know if you've got an interesting project and want to work together!