---
HOW TO USE PRODUCT IMAGES FOR STELLAR FURNITURE STORE MARKETING
Furniture store marketing needs a good strategy for the sales to skyrocket. Even if you sell top-quality products at the most reasonable prices, lots of other factors can mess with the sales rates. Like salespeople failing because they have no idea what they're offering, or dull product imagery doing nothing for conversion. Or customers leaving the store unimpressed, going to look elsewhere. Truth is, there is one remedy for all of these problems – 3D rendering. By adopting it for their furniture store marketing campaigns, Retailers and Manufacturers can generate more leads in no time, whether in print or online.
There are 7 crucial steps of a sales process: educating customers and salespeople, prospecting, approach, needs assessment, presentation, close and follow-up. Let's find out how 3D visualization can help at any of these stages.
#1. Educating Customers and Salespeople
---
It may come as a surprise, but prospects might not know that a certain furniture piece can satisfy their needs. In fact, salespeople themselves may not know everything about the benefits of their products range. It happens when manufacturers do not bother with manuals and tutorials for a new collection. So the main purpose of the furniture store marketing at this stage is to tell salespeople and customers about the unique selling proposition.
3D modeling is just the technology that can save the day. For one 3D model is a shortcut to getting any type of marketing imagery imaginable: product silos, group shots, bird views, lifestyle renders, 360 views, cross-sections – you name it.
Let's see how it works. Meet Kate – a mother of a toddler, a charming and extremely busy lady. Kate's child has a lot of toys that are just lying across the floor. Only this week Kate tripped on them twice. It might seem obvious that she needs shelves. There is no space for that? Then, she could replace her sofa with a new one, having plenty of inner storage.
But Kate doesn't realise it yet. She keeps walking in the room littered with toys like through the minefield. Right until she sees an article with a 3D visualization featuring a beautiful sofa with vast internal storage. At that moment, Kate understands that this sofa will change her life for the better – so she rushes to the store.
At this stage, furniture store marketing aims to attract new clients. Naturally, that calls for eye-catching and diverse visual content. To get product visuals, there are 3 options available: standard images provided by manufacturers, professional photography, and 3D modelling for ecommerce and traditional shops.
Standard imagery is easy to get, but not exactly effective. For it does not stand out in the ocean of images, and therefore does not sell – merely shows. In contrast, furniture photography offers much-needed visual appeal and catches the viewer's eye. Unfortunately, to get photos, one needs to go through expensive and time-consuming photoshoots. And the latter involves producing prototypes for every model, finding loads of decor and taking all these to a location or studio. The third option is 3D product rendering. This solution allows to create photorealistic furniture images digitally, thus avoiding the photoshoots. IKEA has been using product visualization for some time now, and the success has inspired many furniture stores to follow the example.
At this point, 3D rendering can empower furniture store marketing. The truth is that Furniture Marketers often dread most wonderful holidays, like Christmas or Easter. Not because they don't want to spend some time with their families, of course, but because these seasonal events require brand-new imagery every time – for situational marketing campaign. Which calls for photoshoots, deadlines and the rush of advertising campaign preparations.
Photorealistic 3D Modeling, however, is a game-changer. Once a Marketer has a 3D model of a product, he can simply ask a 3D rendering company to put it into new digital scenes of any kind. With brand-new trendy decor and any creative solutions they came up with.
Better still, these 3D renders can be used for both internet product marketing or creation of print materials. So now Marketers can enjoy Christmas holidays and watch their kids hunt for Easter eggs across the garden.
This step means contacting the potential buyer directly and starting the interaction. A good approach is crucial for successful furniture store marketing strategy, as it makes the first impression. Of course, to make it successful the customer must receive your message and instantly get interested in it.
The best way to achieve this goal is to start by offering something valuable. And what can you offer as a furniture retailer? Since giving free samples is a bit too much of generosity, you can provide prospects with valuable information. For example, with the help of 3D renders you can create spectacular brochures containing useful advice on the choice of furniture. This way your salespeople will have a suitable pretext to open a conversation, while the same information posted on the website will engage your customers online.
---
Once you've started conversation with potential clients, it is time to find out what they want. In the majority of cases people cannot say for sure what style or furniture brand they are looking for. Therefore, the task of the furniture store marketing at that stage is to identify their needs. For this purpose, you have to provide them with a variety of options to choose from. Ready 3D models and interior renders can help to achieve this task.
With the help of 3D rendering it is possible to feature your furniture designs in different interior design styles. As a result, you will be able to find the one your prospects like the most. Our best advice at this stage would be providing the alternatives and listening attentively to your prospect's arguments. Your time to talk and persuade will come next.
---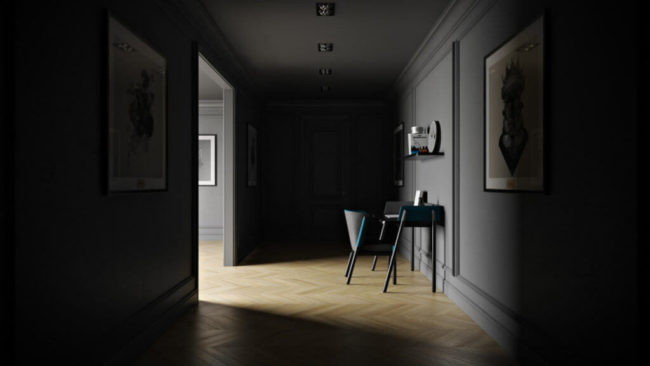 ---
Once the prospect's needs were identified, it's time for presentation. Generally speaking, there are two ways of presentation in furniture store marketing. One option is to present goods using printable materials, catalogues and creating moodboards. Another variant is to choose 3d visualization.
3D modeling is an asset when it comes to presentation, as it allows to do the unimaginable and look into the product. Some furniture stores use 3D rendering technology to visualize how the piece would look in the potential buyer's interior. Of course, comparing to traditional presentation using 2d imagery, such approach instantly makes the store more appealing and makes the customer abandon all doubts.
---
This is the most important sales stage, which involves getting the order and sealing the deal. Ideally, by this time customer has to be sure that he needs your furniture. Obviously, if all of your previous arguments were convincing and presentation went smoothly, there shouldn't be any trouble at this step. Using 3D modeling at all of the previous stages of sales process will definitely help your prospect to make the right decision based on the undeniable evidence.
---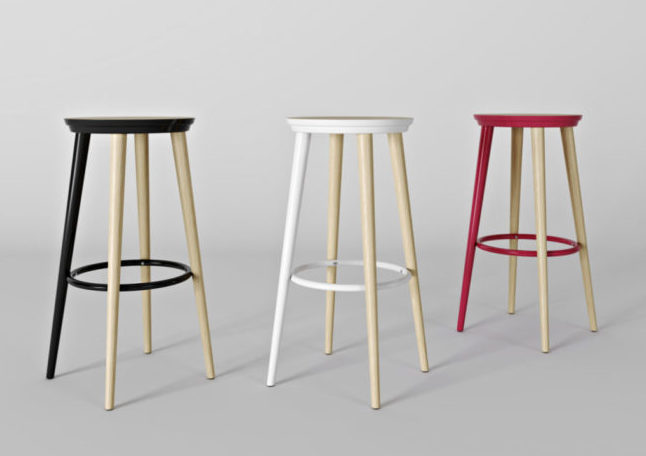 ---
Attracting new clients is essential for furniture store marketing, but engaging the old ones is even more important. After the person bought your goods, the challenge is to make him a recurring customer. Why? Because a loyal client will recommend your store to relatives and friends, thus making the work of attracting new clients for you.
To achieve this goal, keep in touch with the previous shoppers using email or printed direct mail. Another thing to take into account is that images used in advertising have to be identical to the furniture itself. Otherwise the customer will be disappointed with the final result and will never come back. 3D rendering allows to create photorealistic visuals, therefore it can serve this purpose, too. Use 3D modeling to generate new images and the old clients will buy again.
Computer-generated imagery is a powerful tool. It allows to create beautiful photorealistic images, which can be used for different purposes either offline or online. For this reason, 3D modeling can benefit furniture store marketing at every stage of sales process: from attracting the new customer and identifying his needs to presentation and even repeat purchase. For top-quality product rendering services contact UFO3D. Our 3D artists will be happy to provide you with photorealistic 3D visualization for your marketing campaigns.