---
Augmented Reality for Ecommerce: Why It's The Future of Product Brands
Augmented reality has taken the world of digital technologies by storm, and is constantly improving. It opens a lot of possibilities for those who seek to interconnect their Internet experience with real life. The technology helps experts in various fields but hardly any professionals have benefited from AR more than product manufacturers and marketers. 
Augmented reality for ecommerce helps brands reach new heights by making e-shopping just as comfortable as in online stores — or even better. As a result, even small manufacturers and retailers will be able to drastically improve sales and stand out from competitors. And AR product visualization has even more aces down its sleeve for developers and marketers of goods. Let's dive deeper and explore 5 reasons why augmented reality is the future of product brands!
#1. Augmented reality for ecommerce lets shoppers try the goods before they buy them
---
---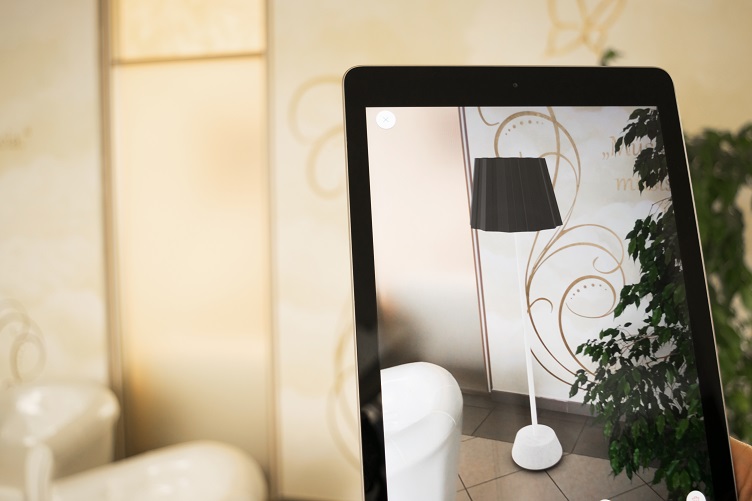 ---
The main benefit that this technology provides is the ability to connect the real and virtual world. So, how exactly can it help ecommerce shops? Let's see. With AR, a smartphone user can at any point have a good look at a realistic 3D model of an item from all angles. What's more, they can seamlessly 'place' it in the real surroundings, like bedroom, kitchen, etc. Also, augmented reality apps allow users to 'try on' shoes, clothing, and accessories virtually. 
This awesome feature gives ecommerce companies that use the technology a huge marketing advantage. Instead of having to visit a store and look for the particular items clients can just open an online page and browse a list of the company's merchandise. They can see how a product fits in their homes or how it looks on them and make an informed decision before buying. This would leave both parties satisfied — the buyer would save time and effort and the store owner would have a loyal customer that knows what he or she wants and is ready to purchase it. This is one of the primary reasons why augmented reality is the future of ecommerce.
#2. AR helps create interactive and immersive product catalogs
---
---
Augmented reality for ecommerce provides a new way for customers to discover products — interactive online catalogs. They can come in the form of apps or websites that feature all company's goods, complete with color and material options. Using such an asset, shoppers can pick any item they are interested in from the catalog and browse different variations of it. Some merchandise comes with additional complementary goods which can be also visualized in augmented reality to see how they work together. As an example, one can try out IKEA Place.
Such merchandise catalogs can link directly to a page where buyers can use the custom versions of goods they chose to place the order. Oh, and did we mention that all that can be done without leaving home? All shoppers need is a smartphone with an Internet connection. This way, augmented reality makes ecommerce shopping more efficient and streamlined.
#3. AR can be used to train customer service specialists
---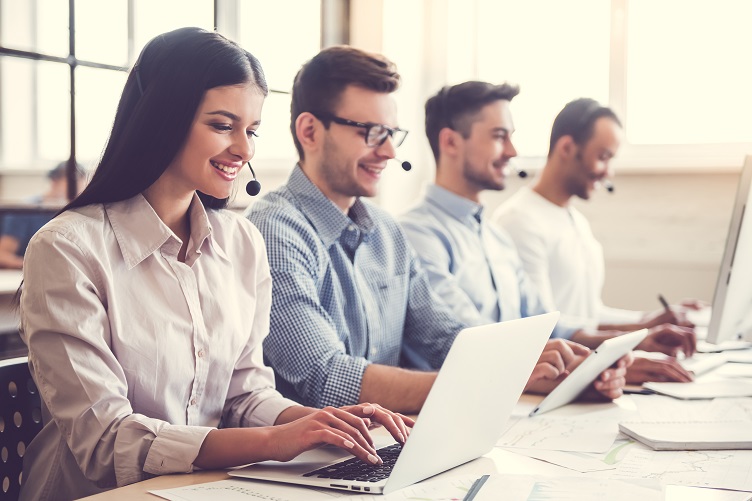 ---
Customer service is one of the most important parts of ecommerce. Buyers always want to know more details about items, ask for help, or file complaints. So, training staff to deal with all these activities efficiently and professionally is one of businesses' top priorities. 
Augmented reality for ecommerce can drastically improve training effectiveness and speed. If a store has a vast range of goods for sale that are hard to memorize, a customer service agent can use an AR app to quickly familiarize himself or herself with the entire stock, and always have visual aid on hand. One business that has adopted this way of personnel training is Lowe with its Innovation Labs. The latter serves as both an online catalog for clients and as a teaching tool for employees.
---
#4. Augmented reality for ecommerce helps create irresistible advertising campaigns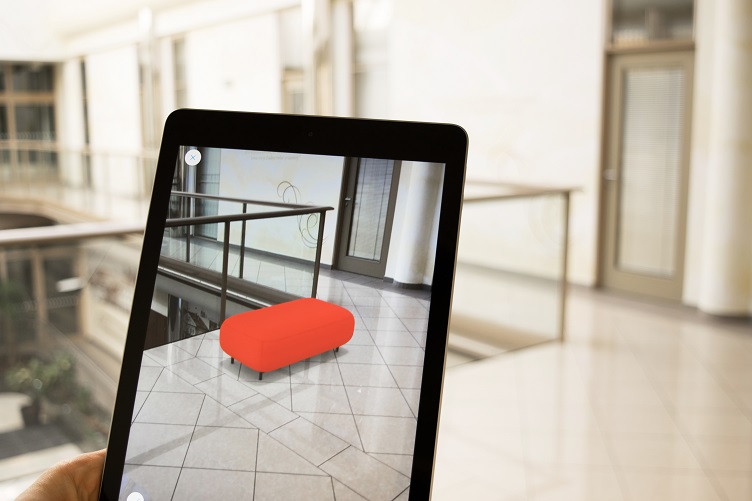 ---
Augmented reality makes brand advertising much easier and more effective. A good example of creative use of the technology is to have interactive 3D visualizations for wow-factor. For instance, in 2017, Uber has come up with a brilliant pr campaign that involved allowing any passerby at the Zurich main station to get a feeling of what augmented reality can do. Anyone could 'pet' a virtual tiger, pose near a digital Uber car and interact with other parts of an amazing digital scene. In a similar way, any business can advertise its services or products. Displays like that can go a long way to popularize the use of AR for promotion and branding.
---
#5. AR allows to create a unique shopping experience for customers
---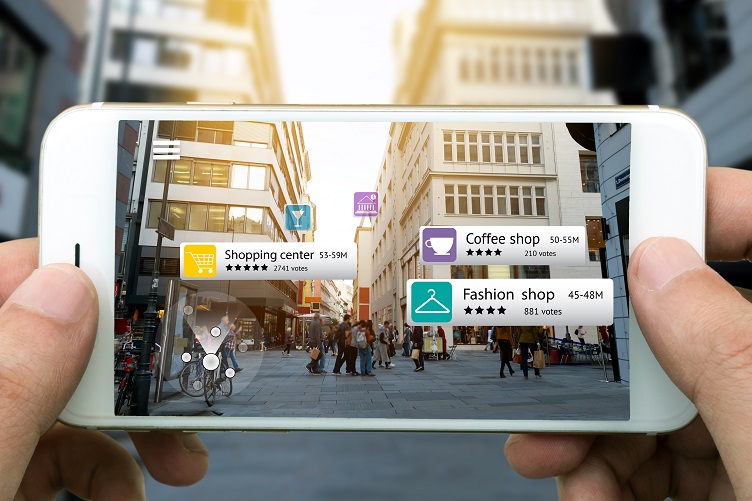 ---
Augmented reality for ecommerce can turn shopping into an unusual adventure. For instance, in 2019, Lego and Snapchat have opened a unique clothing store with no actual goods on display! Instead, it was filled with scannable codes and had an AR app specifically designed for that venue. Using real location as a foundation, it gave every visitor a personalized shopping experience. In a similar way, augmented reality for ecommerce can be used to create unique and creative shops. They can help make the most out of this amazing technology and leave a lasting impression on even the pickiest of clients.
AR is the future of product marketing, and this is an indisputable fact. Augmented reality ecommerce apps allow customers to try out goods before buying them from the comfort of their homes. Interactive catalogs give access to all of the company's entire stock, with all sizes, material, and color options. On top of that, buyers can customize orders on the fly, without the need to spend hours looking for the exact items they want. AR apps can serve a double purpose to train customer service agents. Augmented reality also gives a huge boost to marketing, creating a recognizable and memorable brand identity. As a cherry on top, the technology can completely revolutionize shopping by providing a personalized experience to every potential buyer.
Want to boost your business success with cutting-edge technologies? Start using augmented reality for ecommerce with our 3D modeling services!
---
Let us know if you've got an interesting project and want to work together!