---
How a 3D Product Visualization Company Helps Brands Provide Customers with a Quality Shopping Experience While They Stay Home
The competition in ecommerce industry has always been tough. However, now it is becoming harder than ever before. The outbreak of the notorious coronavirus has made millions of people stay home. Even the most enthusiastic shoppers prefer to not leave their apartments to save themselves and their families from the disease. 
But life goes on, and people still need to buy goods and simply enjoy one of their favorite activities — shopping. During the quarantine, the shoppers naturally go for ecommerce stores that do not need the buyers to go out to make a purchase. And the latest stats prove it. Digital Commerce 360 reports that only in 3 days, from March 12 to March 15, 2020, the number of orders in ecommerce shops increased by 33.4% in the U.S. Straits Times quotes Mr. Ho, the director of Nanyang Polytechnic school of business management, who says that the outbreak of the virus will make many retailers go online. 
This means that soon there will be a lot more players in the already highly competitive ecommerce industry. So, every online shop will need to do its best to stand out and attract buyers to its merchandise. And it will be tough to win the clients with a few product pictures and a text description. The brands will need something much more engaging. They will require tools that give an all-encompassing and immersive shopping experience. 
This is where a 3D product visualization company can be of great help. With CGI services, the brands can ensure that their clients enjoy shopping not less than they did in brick-in-mortar stores — or even more! So, how exactly is it possible? Join us and find out how photorealistic product rendering helps brands provide buyers with a quality shopping experience while they stay home!
#1. A 3D product visualization company can provide 360-degree product views
---
---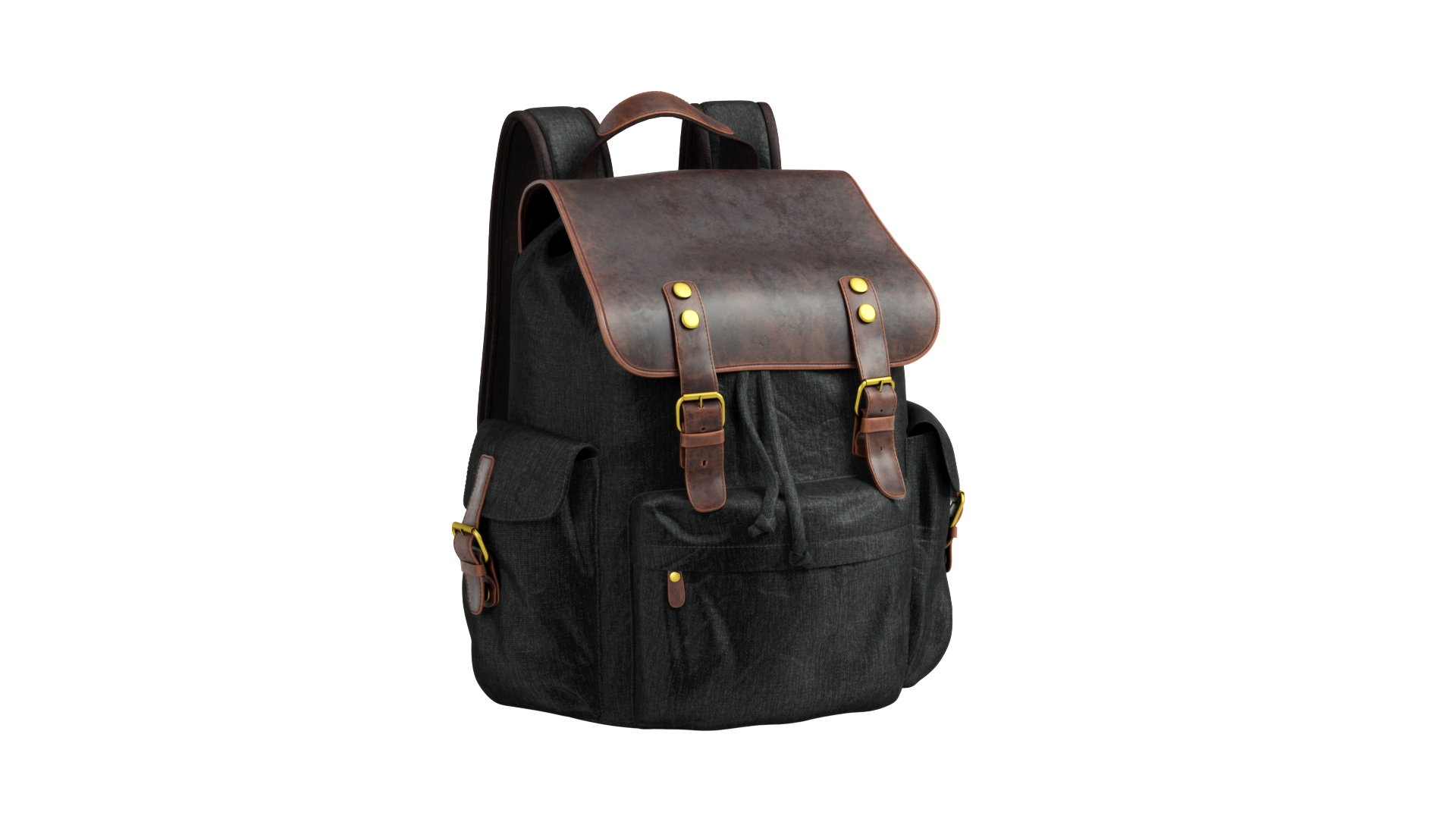 0%
There was always a key difference between online and offline shops that gave a privilege to the latter. In an ecommerce store, shoppers cannot hold an item in hands and examine it thoroughly, as they would do in a physical shop. That is why they cannot get a full understanding of a product and often hesitate about buying it. Which often results in a lost sale for the company.
The solution to this issue is adding 360-degree product views to web stores' catalogs. These interactive images allow shoppers to rotate an item by clicking on it and examine it from every angle. Rip Roarin Productions states that they can increase the conversion rate by up to 50%!
So, how can a marketer get such visuals? One option is to go for traditional product photography. However, it involves spending exorbitant amounts of time for transporting products to the photo studio and back, waiting until a photographer positions the item on a turntable, sets the lighting, takes many shots and then processes them. 
Another and more convenient way of getting 360 views is by contacting a 3D product visualization company for 3D modeling and rendering services. In this case, all the marketer needs to do is to send a smartphone pic of an item to a CGI studio. With the help of this picture, skilled 3D artists will create a 3D model, then render about 36 images of it from different angles, and use them to make a 360 view. As easy as that! What's more, with 3D visualization, it is possible to get 360 views for the products that have not been launched yet. For this, a marketer will need to send the drawing of the item to the 3D product modeling studio and the artists will create it in 3D. With photoreal 360 views of the future product, the brand will be able to presell it successfully. 
#2. A CGI company can provide informative 3D product animations
---
The usage of video is crucial for ecommerce marketing. As Wyzowl informs, 33% of shoppers want to learn about goods from videos. To present the merchandise in this format, brands need to film their products or to have a 3D animation created. The latter is a photoreal CG video showing products in action. This option is favorable for marketers who wish to presell products that are yet to be manufactured or want them to be shown in an unusual creative format. To get such a 3D asset, a brand will have to contact a 3D product visualization company and fill the brief. 
A 3D animation can serve as a more effective replacement for common static images because it allows shoppers to understand the item's functionality with ease. CG videos created by a 3D visualization company allow seeing the product in action, getting to know how to assemble, disassemble, and install it. What's more, 3D animations are a perfect tool for cross-selling because they can show several related items of the brand within one CG footage. 
#3. A 3D rendering company provide brands with interactive product configurators
---
A significantly growing trend in retail is handing the design of the product directly to the consumer so that they can customize it according to their needs. That is why ecommerce stores opt for 3D configurators, which can be created by a 3D product visualization company.
A 3D configurator is a tool that allows a shopper to interact with a photoreal CG model of a product that has a set of variable features. The users can try out different options — add or remove details of an item, alternate its colors, materials, and so on. Once the customization process is complete, they will see a product that reflects their tastes and preferences. 
A 3D product configurator can dispel all the buyer's doubts about placing an order for many reasons. First of all, while using the tool, the buyer gets a full understanding of the item. Also, as the users customize the product themselves, it is not easy for them to abandon the result of their own efforts. Another great benefit of 3D configurators is shortening the sales cycle. The thing is that with a 3D configurator created by a 3D product visualization company the buyer naturally learns everything they need to know about a product. So, they do not need additional clarifications from the sales team afterward. 
---
#4. A 3D product visualization company can create 3D models for AR shopping apps
---
As Lumus Vision informs, 71% of buyers prefer purchasing at a business that uses AR. Also, according to X-cart, 40% of buyers are ready to pay more if the shop offers AR experience. This is no surprise because this technology allows users to actually interact with a product without its physical presence. 
So, how it works? With an AR shopping app, users can project realistic 3D models of a brand's products onto the real environment. This way, they can "try on" clothes and shoes or see if new furniture and decor items fit their home interior. Which helps to dispel any doubts about making a purchase. 
To get an AR app, a brand needs to start with getting realistic 3D models of its products. For this, they should contact a 3D product visualization company and make an order.
---
#5. A CGI company can provide 3D models for VR shopping tools
---
VR is a booming industry that promises to completely transform retail interactions. Forbes states that virtual reality paves the way for new effective marketing methods and higher customer satisfaction for product brands.
With the help of VR, the buyers can touch and feel the goods, try and test them before they buy it without visiting a brick-and-mortar store. What is more, with this technology, they can customize the merchandise and even see what's inside them. Virtual reality can be beneficial for any brands including ones that produce complicated and expensive items such as cars. The technology has been successfully used by the giants of the automotive industry — Audi and Toyota. 
One more exciting thing about VR for retailers is that it eliminates the need for renting spaces for physical shops. A brand can open a virtual showroom that can be visited by buyers right from the comfort of their homes. This saves money for the brand and time for its clients.  So, how a manufacturer can start taking benefit from VR? The first thing to do is getting realistic 3D models of its products that will be used in VR apps. For this, the manufacturer should contact a professional 3D product visualization company and order 3D modeling services.  
Now there is a great need for people to be able to shop from home easily and comfortably. And with the help of CGI, brands can help them do it. The services of a 3D product visualization company are the go-to for manufacturers that want to enhance the online purchasing process for their customers. A CGI studio can expertly make 360-degree views, 3D animations, and 3D configurators that ensure a full understanding of the products. A 3D rendering company can also provide 3D models for AR and VR apps to give buyers the most engaging and immersive shopping experience.
Want to help your clients do shopping from home? Want to make it easy and interesting for them and profitable for your ecommerce brand? Contact UFO3D for 3D modeling and rendering services and we will help you achieve these goals. 
---
Let us know if you've got an interesting project and want to work together!