TOP 5 MODELING SOFTWARE FOR UNITY
---
Unity is a flexible software engine used in multitude of industries: game design, architectural visualization, engineering and more. With the advent of VR and AR, it is the go-to option for developers to create their applications in. But an engine is useless without ready-to-use high-quality models - and here comes the need for specific 3D modeling software.
Finding appropriate 3D modeling programs is an issue though, and not just of quality, but of compatibility. There are dozens of 3D file formats - some work only in a specific editor, some are uniform or tailored to fit distinct game engines. Check out the best 3D modeling software for Unity!
5. SketchUp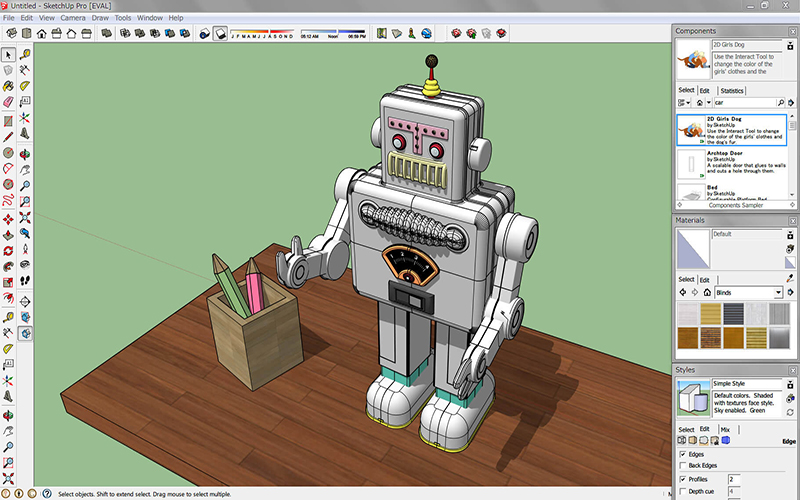 Formats: dwg, dxf, 3ds, dae, dem, def, ifc, kmz, stl
Price: Free for non-commercial use. 657 €, additional features, educational licenses are available
OS: Windows and Mac
SketchUp is a 3D modeling software known for precise modeling. It's highly user-friendly with intuitive interface that can be easily mastered within a few hours. Modding community constantly expands SketchUp capabilities with third-party extensions as well as adapt models to be used with engines like Unity. Overall this software is more suited for architectural rendering and commercial use.
4. ZBrush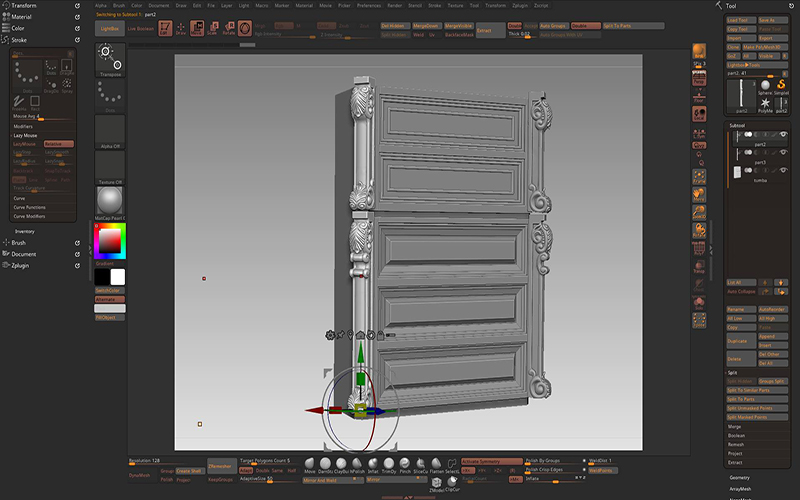 Formats: dxf, goz, ma, obj, stl, vrml, x3d
Price: 720€ single user license. 400€ academic and educational license.
OS: Windows and Mac
ZBrush is at the helm of a revolution in 3D modeling software - three-dimensional sculpting. The gist of it, in layman's terms, is that instead of combining objects, a 3D modeler shapes them, similar to how a block of marble is chiseled into an artwork. It stands out among other competitors for three reasons. First of all, it has the most robust toolset among all counterparts. Secondly, it is entirely self-sufficient, whilst all analogues rely on other programs to create basic geometry. And finally, ZBrush models are created procedurally instead of one-piece. The only downside of the program is its complexity. But still, it is perfect 3D modeling software for Unity.
3. 3Ds Max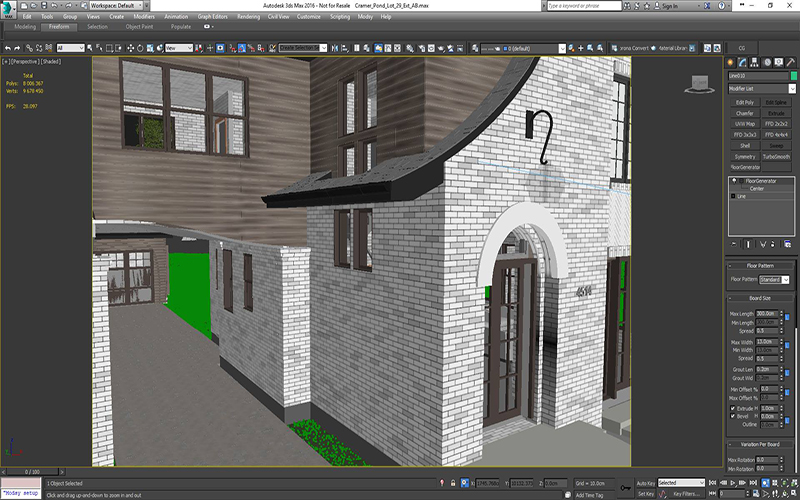 Formats: stl, 3ds, ai, abc, ase, asm, catproduct, catpart, dem, dwg, dxf, dwf, flt, iges, ipt, jt, nx, obj, prj, prt, rvt, sat, skp, sldprt, sldasm, stp, vrml, w3d xml
Price: 2.141,70 € / year
OS: Windows
3Ds Max is favoured by gaming industry giants like Ubisoft and EA. Besides organic, NURBS and parametric precise modeling capabilities, it has a built-in particle, cloth and light simulation engines and Augmented Reality support. Professional Unity users will surely make use of 3Ds Max. However, this is the case when 3D modeling software for Unity having too much features is not a good thing, as learning the program takes years.
2. Blender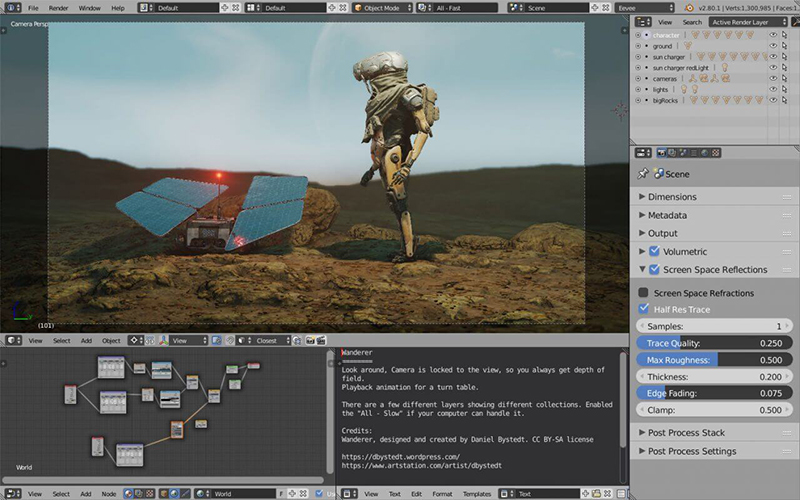 Formats: 3ds, dae, fbx, dxf, obj, x, lwo, svg, ply, stl, vrml, vrml97, x3d
Price: Free
OS: Windows, Mac, and Linux
Blender is popular as 3D modeling software for Unity since it has an impressive toolset, a dizzying array of extra features such as animation and simulation of various substances - and all that for free. Moreover, it's beginner-friendly and is not taxing in terms of hardware. It's no wonder that online forums dedicated to various CG tools name it the best solution for Unity modeling.
1. Maya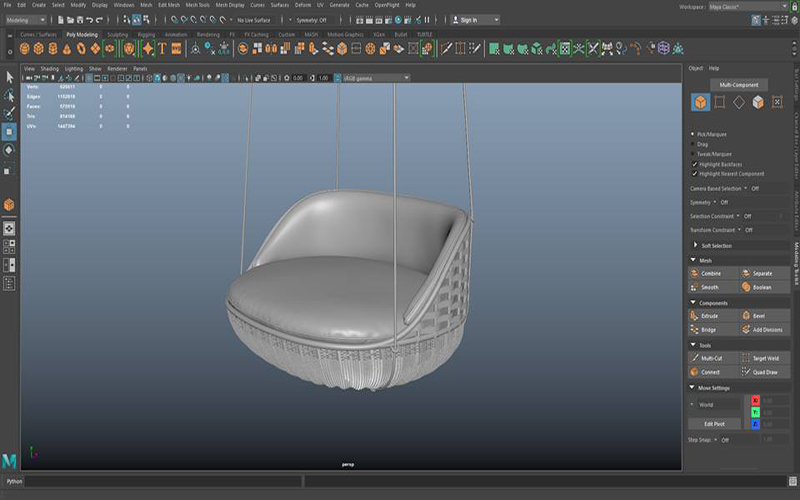 Formats: stl, 3ds, ai, abc, ase, asm, catproduct, catpart, dem, dwg, dxf, dwf, flt, iges, ipt, jt, nx, obj, prj, prt, rvt, sat, skp, sldprt, sldasm, stp, vrml, w3d xml
Price: 1470$ / year
OS: Windows, Linux
After all monsters of 3D modeling software for Unity, why does Autodesk Maya sit on the pedestal? Because almost all animated movies you saw and will see were made using it, and major film studios products make use of Maya's vfx. As for the modeling part, it produces unparalleled symmetry with easy flipping of parts, has an intuitive UV editor, extensive polygon modification and much more. Maya is tailored to fit all software engines, and can create Unity models that are ready for use.
VR and AR are the future of various industries, and Unity is the single best engine used to create applications for them. But it would be useless without high-quality 3D modeling software. We hope the digest was informative - choose one program that suits your needs. And there is also another option. If you don't want to hire an in-house 3D modeler or go DIY, we can help. Get photorealistic Unity-friendly products with our  3D modeling services!