---
5 Most Important 3D Modeling News of 2020
With 2020 at the midpoint, lots of industries have introduced groundbreaking innovations, and CGI didn't sit idly either. The beginning of the new decade has been quite fruitful and set up a foundation for things to come. New 3D creation platforms, AR and VR innovations, groundbreaking software – the future is now. But what are truly the best things that happened to the 3D visualization industry so far? Let's explore the top five 3D modeling news of 2020!
Starting off with a big one – on May 13th the world had a first look at Unreal Engine 5. UE is widely regarded as one of the most popular game creation frameworks, especially for AAA projects. This version introduces levels of photorealism previously unattainable in video games. 
This is achieved by implementing two new technologies. The first is "Nanite", which allows visualizing billions of tiny polygons at once, making digital objects indistinguishable from real ones, from any angle, at any distance, and in motion. The second is "Lumen", an illumination system which helps create scenes with multiple dynamic light sources, resulting in extremely immersive visuals. UE 5 may seem like an advancement exclusive to the game design industry, but this framework can also be used by 3D artists working in other spheres who want to create vibrant photoreal 3D renders. Although the presentation was rather short and the program is still in development at this moment, this piece of news is bound to make waves when the final product arrives at the market.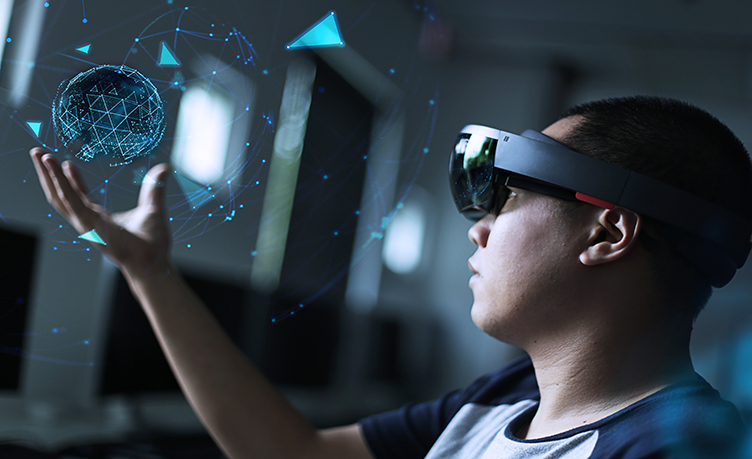 ---
As augmented reality became more and more popular, it was a matter of time before major tech companies would want to make their contribution to the industry. As such, there are two important 3D modeling news for AR this year – Google's Chrome AR and Mozilla's Web AR. They offer essentially the same functionality, but for different browsers. 
Namely, they both allow users to use augmented reality within a web browser, without the need for specialized apps. This innovation would give businesses that use AR product visualization for marketing a huge boost and remove the need to develop specialized software. They still would need 3D modeling for the assets, but Chrome AR and Web AR make it much more accessible for many companies that want to benefit from this amazing technology.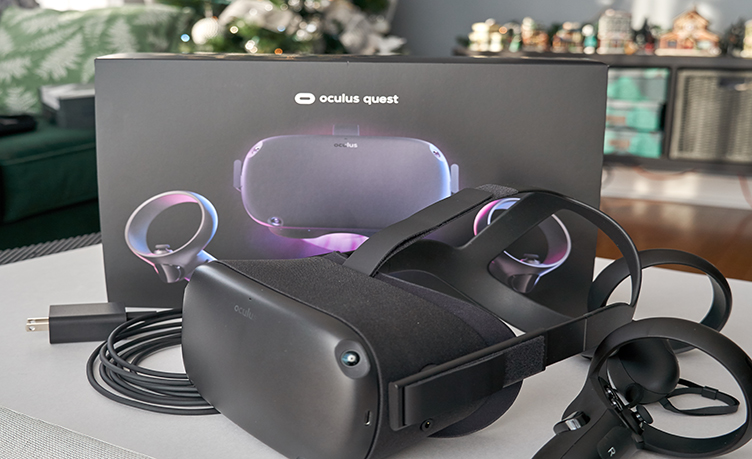 ---
Virtual reality hasn't been idle either. Earlier this year, Oculus and HTC have come up with a groundbreaking Oculus Quest. It's the first standalone wireless VR gear that has optional controllers, relying mainly on motion capture. This completely revamps the way users can interact with the virtual world. No longer is a person confined to a pre-programmed set of controller inputs. Now, he or she can grab and move virtual objects with their own hands! 
There are also technologies that are designed to work in tandem with Oculus Quest like Haptic Feedback Suit in development. As the name implies, it transfers tactile reactions of the user's digital avatar to the real world, resulting in unparalleled immersion. Outside of gaming, this amazing news will have a great effect on other industries. Oculus Quest is a perfect solution for project presentations and product marketing, as it would let customers experience them as if the objects and scenes are real.
---
Adobe's Substance, a digital toolbox for 3D modeling and texturing, has been around for quite a while. However, in 2020 it has become more than "just another set of tools". This is due to the fact that Adobe has added an integrated AI to all Substance utilities, making use of machine learning and workflow automation. With the new additions, 3D artists would be able to just paint 3D textures that photorealistically resemble any material. Needless to say, this piece of 3D modeling news is bound to revolutionize the way 3D specialists that create product visuals operate by making the usually difficult and time-consuming process much easier and faster.
---
#5. 3D printing innovations
---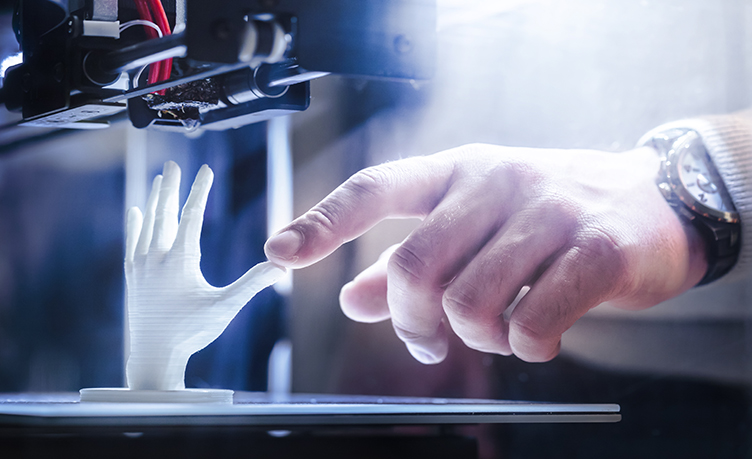 ---
Not all 3D modeling news this year are about software and hardware, however. There is one industry that is dependent on CGI but is widely regarded as separate from it – 3D printing. This year has brought several inventions and improvements to additive manufacturing as a whole. 
First of all, it is now possible to print with new materials – high-temperature polymers, composite materials, and human-compatible artificial tissues, to name a few. This would let product companies be more creative about the new designs and open cost reduction opportunities. Secondly, in late 2019 and early 2020, several 3D printer manufacturers have introduced high-volume devices. This is a significant boost to the material- and labor-intensive industries, such as automotive and heavy machinery, reducing time and costs for part creation. 
As for the software side of additive manufacturing, there are some 3D modeling news as well. In 2020 3D modelers can create "impossible geometry" assets that are compatible with new hardware. New 3D modeling program updates have streamlined large parts of the process, as well as made the programs integrate perfectly with new additive manufacturing devices. 
The opening year of the new decade is not even close to the end, but we already see numerous innovations in 3D modeling and its applications. New engines like UE 5 will make it possible to create hyper-realistic virtual worlds. Software with AI and machine learning help create CGI faster and more efficiently. AR and VR innovations pop up in the news constantly, aiming to become a staple for work and entertainment. 3D printing is making steady advancements, becoming more popular and accessible for the general public. What other 3D modeling news will the world see later this year? We are excited to find out, and you should, too. For it will enhance your life and business for sure!
While you are waiting for the latest CGI news, why not try out the latest innovations for improving sales? Enhance your manufacturing business with state-of-the-art CGI technologies! Contact us for 3D modeling services, and get showstopping 3D assets and photoreal product visualization.
---
Let us know if you've got an interesting project and want to work together!