---
3D ANIMATION ADVERTISING: 5 TYPES TO BOOST FURNITURE SALES
3D animation advertising is an innovative way to promote furniture. Like its more traditional 2D counterpart, it has no physical limitations, thus allowing for full control of the scene. And similarly to live action advertising, a 3D animated video gives the audience a realistic and trustworthy view of the product. Which makes it a perfect solution when a Marketer wants to attract new audience and increase furniture sales.
Despite all the advantages of the new designs, the latest furniture collection doesn't seem to consist of best-sellers. Even though these new masterpieces fit into any interior, appeal to different types of audience, can be used for various purposes, no one seems to be aware of that.
There's social media, of course, to hype the products. And your direct competitors are rocking it: their posts are liked and shared, get loads of comments and discussions. And have thousands of subscribers! Meanwhile, though your content marketing seems to be okay, it doesn't provoke that kind of excitement. So how to create that hype for a new collection?
And it would totally make sense to tap into Youtube power since millennials seem to spend there all their time. It would be terrific to demonstrate them the unique benefits of your furniture and show how it will bring comfort and beauty into their homes.
Show. Now the answer seems obvious: marketers and manufacturers need spectacular-looking, informative product animations. A lot of high-quality, professional, various animations for a new product line. And since 3D modeling services are able to produce these fast, in photorealistic quality and in any numbers, computer technology seems like the best choice ever. Let's see what kind of 3D animation advertising you can get to empower your digital marketing campaign.
#1. 3D Product Overview Animation: Announcing the Model
---
---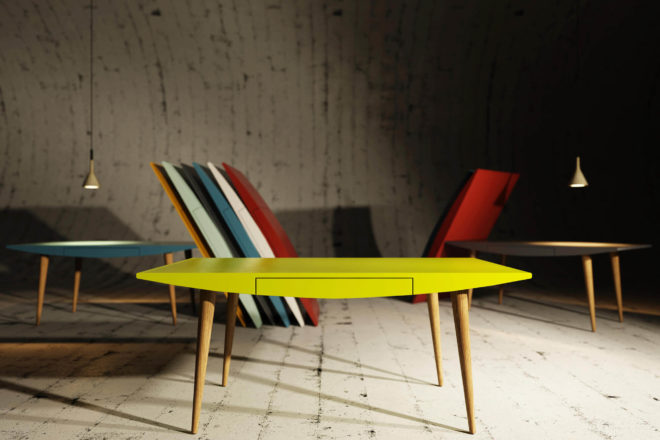 ---
3D product overview animation advertising is an computer-generated video telling about the model, who it is for, and the issues it addresses. It works in both top and middle of the sales funnel. To explore how, let's consider the example of two customers, Adam and Erica.
Adam is in the top of the funnel – that is, he doesn't know he wants a table yet. He loves reading books in front of the TV, and usually he puts them on the armrest when tired. On his knees, he has a laptop where he gets some work done or checks Craigslist out. And a mug of coffee in the left hand, because the right one holds a book or newspaper. Needless to say, he spills the coffee on the keyboard every single time. But when Adam sees the advertising video, he realizes that this coffee table can change his life.
Now let's see what happens in the middle of the funnel. Erica knows she wants a coffee table, and she compares different models to find the one that suits her living room design. What if your offer meets her expectations best, but she doesn't know about it? She will be considering other options only. Luckily, product overview advertising comes to save the day, and it's easily available owing to 3D animation.
#2. 3D Product Features Animation: Positioning the Offer
---
3D product features animation advertising allows a manufacturer to demonstrate the unique properties of its furniture. This way, the middle-of-funnel customers see that the model really stands out from other vendors' solutions.
The above video is a good example. Сan you read what's on the book cover? You can. That's because the tabletop is made of glass, so nothing hampers the viewer from seeing through it. There's a shelf for books and magazines, and all of them will be easy to find! Not to mention that the family and guests will admire the model due to its design. As a result, clients more willingly opt in favor of the advertised model.
And this is just one example of how using 3D animation in advertising helps manufacturers highlight advantages. In fact, there's no furniture type that product modeling is unable to reproduce, so manufacturers can to use 3D animation for a range of models.
#3. 3D Manufacturing Animation Advertising: Proving Quality
---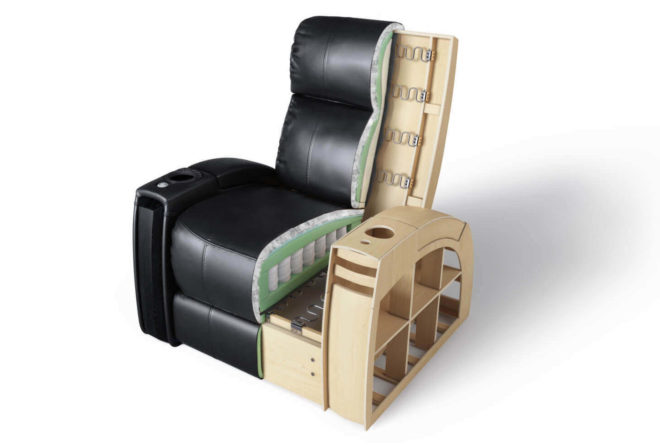 3D product manufacturing animation advertising is an effective way to dispel customers' doubts. Despite all marketing efforts, those in the middle of the sales funnel often remain uncertain about the quality of the model. So, they want to make sure the price is worth paying.
Demonstrating production in 3D animation advertising convinces skeptics in two ways. Firstly, they see how the furniture manufacturer ensures quality. Secondly, the viewers notice the expertise behind the product and the effort put into it. So this way, they know exactly what they are paying for, thus becoming more certain to make a deal.
#4. 3D How-to-Use Animation Advertising: Building Awareness
---
3D how-to-use animation in advertising helps a manufacturer sell innovative or otherwise unusual furniture. So, even though the pioneering model better addresses the customer's needs, he or she might not see this at once.
By showing them 3D animation advertising with a short instruction, the manufacturer effectively addresses the uncertainty of the middle-of-funnel buyers – and evokes interest in the top-of-funnel customers. As a result, the design is valued and sells.
#5. 3D Use Options Animation: Expanding the Limits
---
3D product use animation advertising is the first option to consider when aiming at a new category of buyers. In the top of the sales funnel, customers don't even know the product variety can suit them. For instance, most people know U-shaped desks as office furniture for corporate customers. However, one of the kind can perfectly fit into a home office too, as we see from the video above.
The middle-of-funnel customers doubt whether the model will be in harmony with the rest of the interior. 3D animation advertising that features a model in different contexts demonstrates such customers that the model suits them too. The outcome is that the model finds new uses across various contexts, thus selling in larger numbers.
High-quality 3D animation for advertising is an innovative solution helping furniture marketers and manufacturers reach out to a broader audience, handle customer objections and improve online product experience. Want your marketing materials help you achieve all these goals? Contact UFO3D for 3D animation services and increase your sales with high-quality product videos.
Let us know if you've got an interesting project and want to work together!