---
BEST FURNITURE ADVERTISING IDEAS: 5 PROVEN WAYS TO IMPROVE ONLINE SALES
Best furniture advertising ideas are the ones that work for promoting the brand and selling product. They introduce the latter to prospects, sell, cross-sell and upsell, and even expand the market niche. In the long run, efficient advertising firmly cements brand's reputation in the industry and provides it with a strong competitive edge.
However, launching a campaign that works is far from easy. First and foremost, there is a widespread misconception that effective advertising means to be present everywhere. Which leads to stretching too thin and getting little results from the furniture marketing ideas. Huge budgets are waisted without furniture marketers to understand where they can really reach their target audience.
Next, there's the questions of priorities. For what a campaign really needs is a clear focus and the thorough understanding of the customer journey. Of course, these ingredients will vary from brand to brand, depending on the market niche and the goals of the campaign. However, there are core principles to be respected when planning a successful campaign. Wonder what are they and how to use them to your advantage? Discover 5 best furniture advertising ideas that you can incorporate into your current or next campaign.
#1. Make Your Website a Customer Magnet
---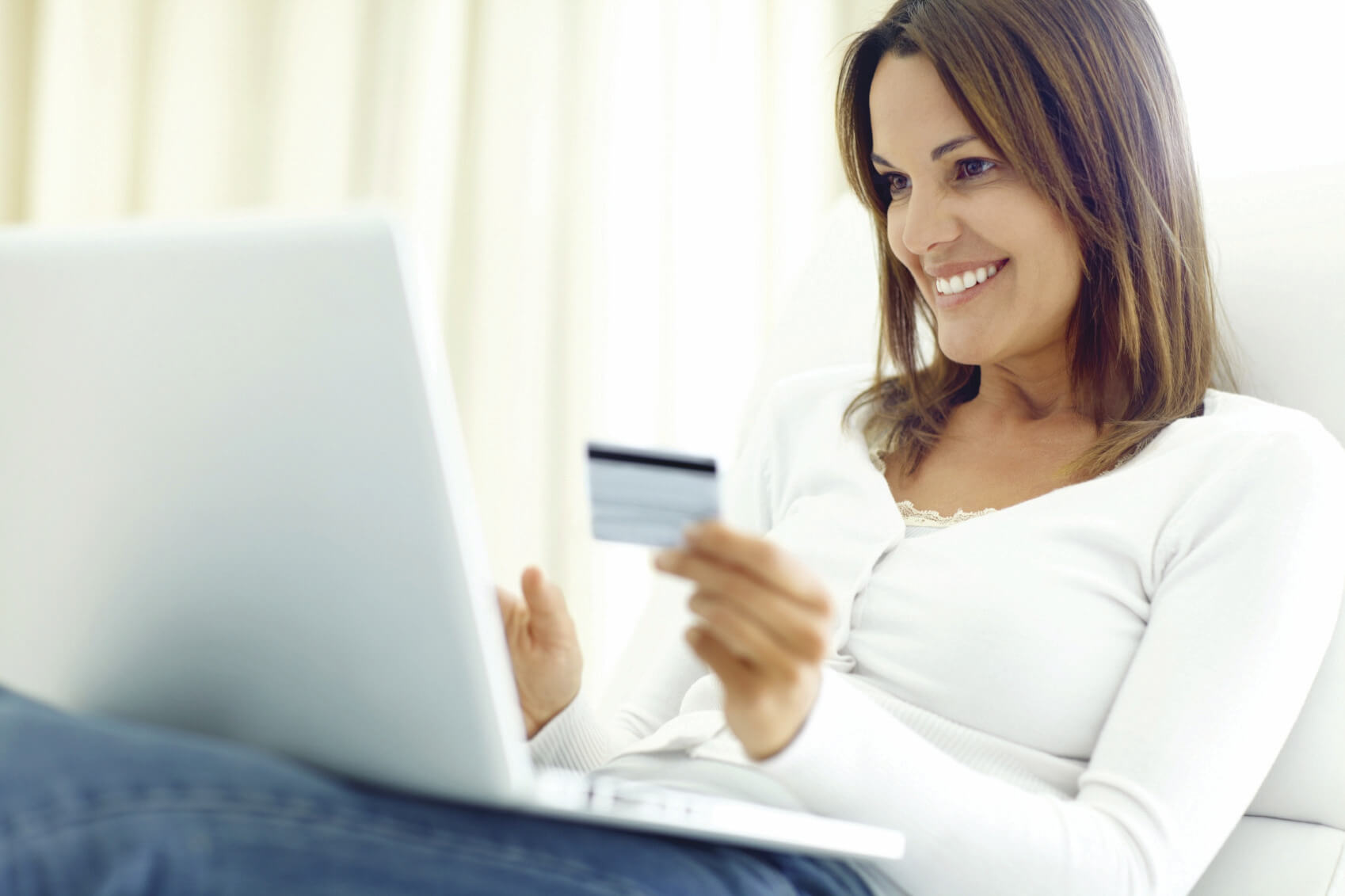 ---
1) Optimize It for Mobile
The Statista research shows that more than 52 percent of all global web traffic is generated through mobile phones this year alone. Due to rapid growth of the smartphone market, no wonder that Google accentuates on mobile optimization SEO ranking factor for efficient online search. More so, Google is expected to index primarily mobile sites. Which means that without optimizing sites for mobile version, furniture manufacturers risk to lose a considerable part of prospects. Therefore, it's essential to ensure the correct upload of images and video-materials, as well as main text and buttons. Likewise, it's necessary to make communication between customers and the website effortless, so that clients could speak with client managers, use site maps or add products to the cart easily. In sum, the better site's functional features work, the more visitor-to-lead conversion rates will increase.
2) Make it User-Friendly
A user-friendly website is comparable to a comfortable brick-and-mortar store with an alluring display and a spectacular interior design – for making purchases there is a sheer pleasure. Similarly, supreme website usability provides seamless customer experience, increases customer satisfaction and boosts sales rate. So, to make their e-stores convenient for users, marketers should pay attention to 4 criteria:
Internet users don't wait for websites that take forever to load. Hence, fast load time is a key to capturing visitors' attention with innovative ideas and motivating them to proceed with purchases. Great websites follow the "3-second rule" which implies that 3 seconds is the most optimal time required to catch the clients' interest. Which makes it the primary condition for increasing return of investment on e-commerce traffic.
The next step to user-friendliness is an easy e-store navigation. Thus, to make the purchase process intuitive and effortless, simple navigation bar is a must. Ideally, a website should contain tabs with separate categories, such as bedroom, living room, kitchen and bathroom furniture. Also, there can be catalogues filtered according to popular parameters, such as commercial/residential or wood/glass, easing the process of choosing the product that fits prospect's needs best.
Once the visitor is hooked, he'll want to learn more about the furniture piece – so he'll go to the product description page. At this point, the task of the advertising is to lead the customer to click the buy button. That's why it's necessary to make the content of every page informational and easy to scan. So the text should be laconic and divided into headlines with brief paragraphs and numbered lists. Beware of overwhelmingly large chunks of text – they scare the viewers off.   
To immerse visitors into the process of reading and hold their attention, quality visual material is needed. For unless the merchandise looks like a million dollars on the website, even the best furniture advertising ideas won't work. While with beautiful product shots, prospects will read the text, with imagery keeping their attention in focus. Such interactive material will hook visitors, engage them and lead right to the call-to-action – which we'll discuss in the next paragraph.
So how can one get a host of supreme-quality images? Easily – with the help of CGI power. The incredible speed makes photoreal 3D visualization a real marketing asset. It allows to create best-quality advertising for different furniture configurations, customization options and colorways – without prototypes or photoshoots. More so, manufacturers can easily get the ads showing furniture from various angles – be it side view, front view, top view, or even the component shot. All it takes is to send 3D studio a smartphone picture and have a 3D model created, which takes up to 2 days – depending on the complexity of the piece.
Upon which, manufacturers can implement their best furniture advertising ideas. The sky's the limit! For one single 3D model enables advertisers to obtain a wide range of impactful images, including silo, propped ones and lifestyles. 3D Artists can take the model and capture it any angle. Next, they put the item into a photoreal scene. The setting, whether indoor or outdoor, can be custom-made or ready – taken from the library of 3D scenes.
3) Formulate an Effective Сall to Action
Now the challenge is to motivate prospects to follow the call-to-action. To make a visitor click the "Buy" button and convert him or her into a client, it's highly important to find the perfect moment, i.e. the point at which the viewer is ready to make a purchase. If the "Shop Now" button or a pop-up appears before the customer is ready, the purchase won't take place. The same happens when potential clients cannot find the button at the right time.
Choosing the perfect place for CTA buttons is crucial for even the best furniture advertising ideas to pay off. There's no universal rule as for the correct placement – it really depends on the website design. The best option is to find out what visitors pay their attention to – using the heatmap software. Then, one can test different variants and find out what converts.
As far as the button design is concerned, it should stand out – be bright-colored and memorable. Also, the action required has to correspond to the customer journey phase, be brief and crystal clear. And let's not forget about finding the perfect words – the text has an enormous effect on lead-to-customer conversion rates. Thus, it makes sense to test different options and find the most converting one. The difference can be striking!
4) Include Customer Reviews and Testimonials
When the prospect realizes that the product is awesome, easy to buy and the price seems reasonable, the question of trust arises. The visitor needs proof that the furniture piece is really what the advertising says. And what can work better than the reviews of those who have already bought the product? It is therefore crucial to include clients' feedback and testimonials. According to studies, 74 percent of consumers consider them an essential part of their regular buying experience.
#2. Initiate a Furniture Sales Event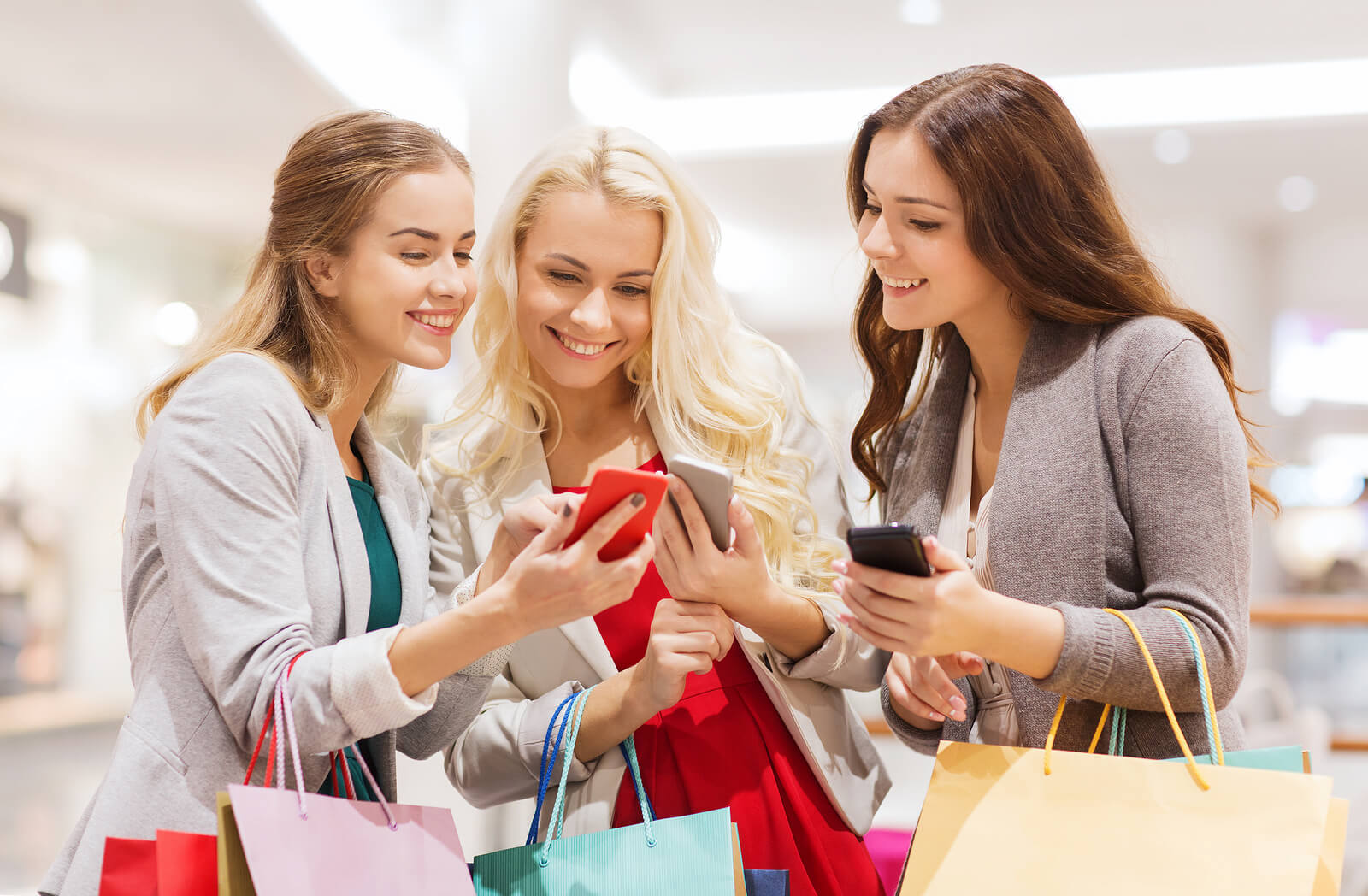 Next on our list of the best furniture advertising ideas is tapping into the irresistible power of sales. A sales event can bring a decent profit and provide new contacts for email marketing campaign. To make it work, marketers have to invest time and effort into its organization and launch an effective campaign.
First and foremost, one needs to choose the occasion. Black Friday, New Year, St. Patrick's day – opportunities are plentiful. This choice will define the theme of the event, and therefore the tone and design of all the furniture advertising campaign. Then, it's essential to formulate the offer – sales, giveaways and bonuses.   
In all marketing messages it's crucial to create a sense of urgency, and make people understand that the offer is valid during this event only. Only limited-time offers get the audience to act. Otherwise, people tend to postpone the purchase and forget all about it.
So how to invite the target audience to a sales event? Email, direct mail and advertising are classical ideas. For a successful digital ad campaign, the best way is to find out which sites bring the biggest flow of clients to the e-store and focus all advertising efforts on them. Social media channels are instrumental too. They'll help to build excitement, promote discount offers and boost customer engagement.
During the sales, it's vital to obtain the maximum amount of email contacts. Encourage people to subscribe to notifications about new furniture collections and discounts, useful interior design ideas or simply to take part in forthcoming contests.
#3. Improve Social Media Presence
---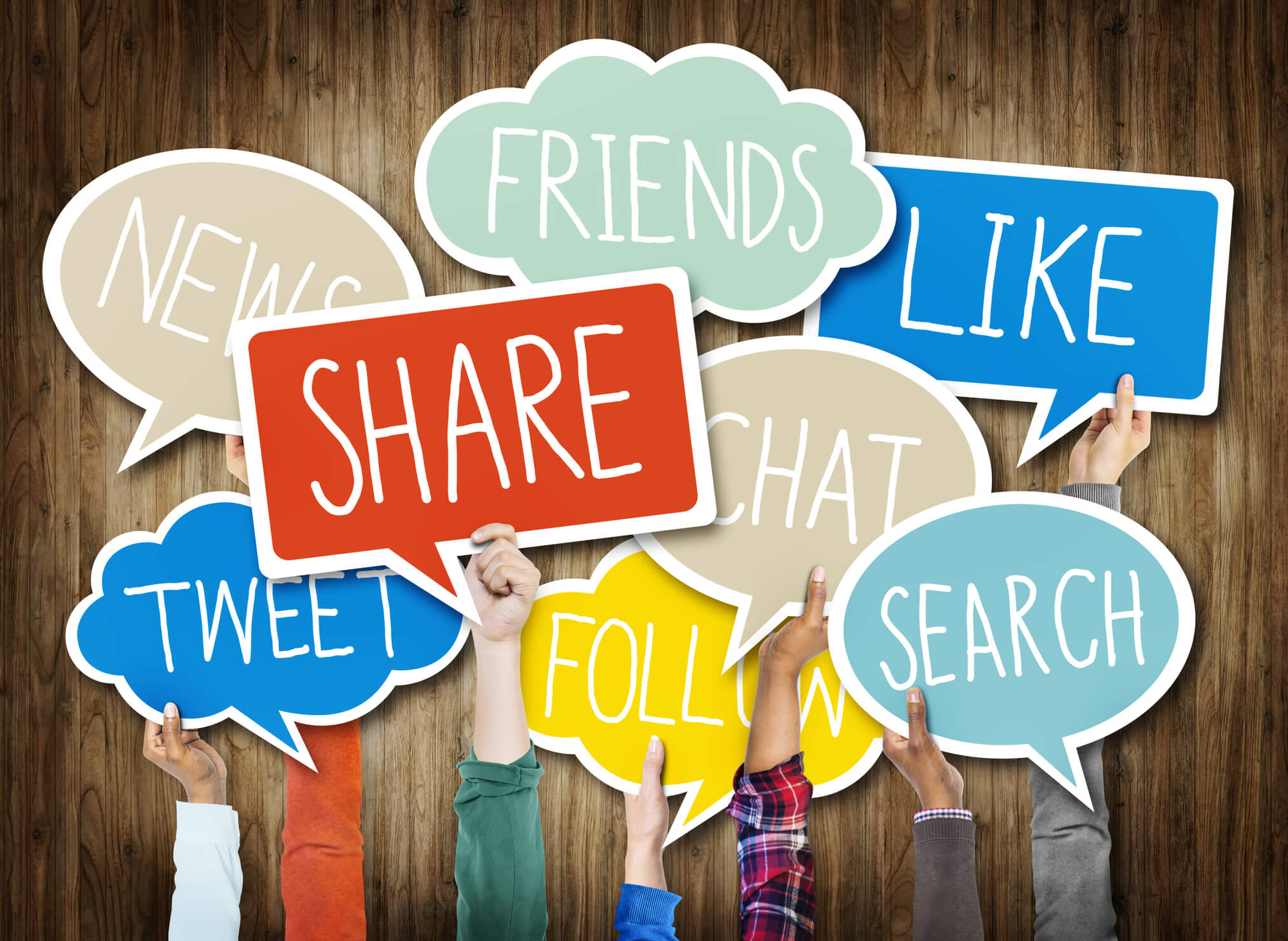 Social media is instrumental to promoting the best furniture advertising ideas. For ads in such platforms as Pinterest, Facebook, Twitter and Instagram don't require huge budgets yet bring tangible results. Moreover, strong social media presence grants the opportunity to capture the audience's attention, build trusting relations, inform shoppers about product offers and sell furniture.
To attract the attention of prospects, furniture marketers need lots of high-quality visual content promoting the brands' offers and expertise. It'll allow to create magnetic and engaging posts – whether providing advice, say, on decor or print combinations, or informing about new offers and bargains. This way, products will look new and gorgeous every time. And thanks to photoreal cgi, one can get oceans of quality images for stellar furniture advertising ideas – fast and without time-consuming photo shoots. In fact, making of a cg roomset scene takes up to 1 day only.   
---
#4. Launch an Email Marketing Campaign
---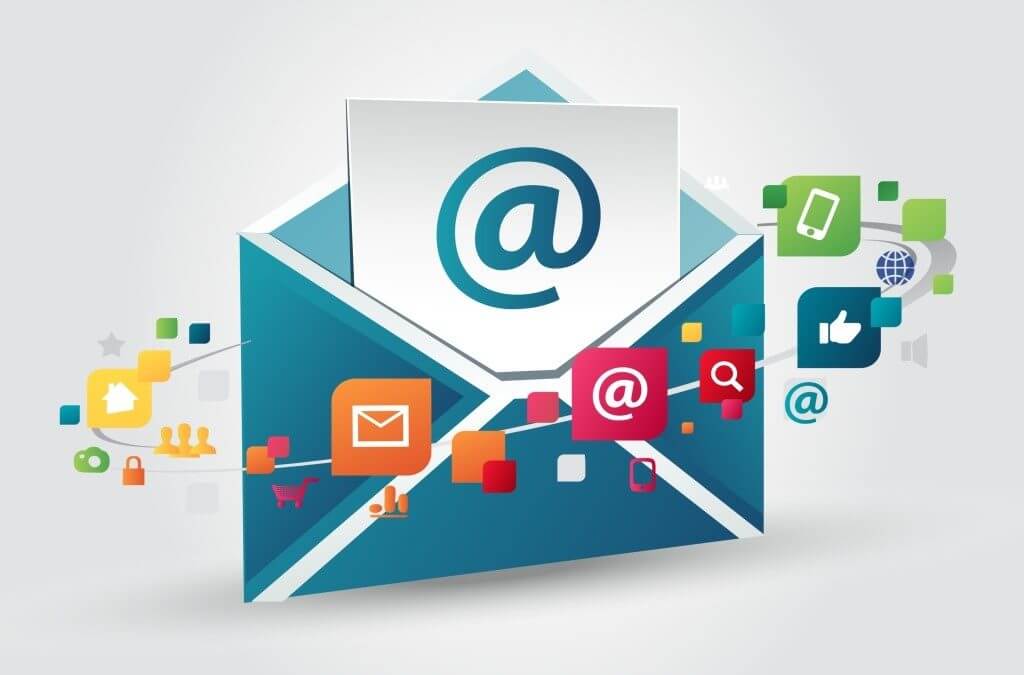 Best furniture advertising ideas for the email channel are those that make brand top-of-mind, make people go to the e-store or generate sales – depending on the strategy. For email campaign is a great opportunity to reach the target audience and convert leads into loyal customers. More so, it helps furniture marketers to establish a personalized communication with clients: email offers the unique power to divide prospects and clients into categories depending on their shopping preferences. This way, each group receives separate mails tailor-made to their needs. Another good option is to segment the contacts by factors affecting their buying decisions most: discounts, furniture sets, or exclusivity.
Depending on this division, email advertising can accomplish different goals. It can remind about the product that was added to the cart and forgotten, cross-sell and upsell, promote about discounts, sales and new collections. Tailored messaging with personalized subject lines and dynamic content increases open rates by 26 percent.
---
#5. Host Online Workshops
---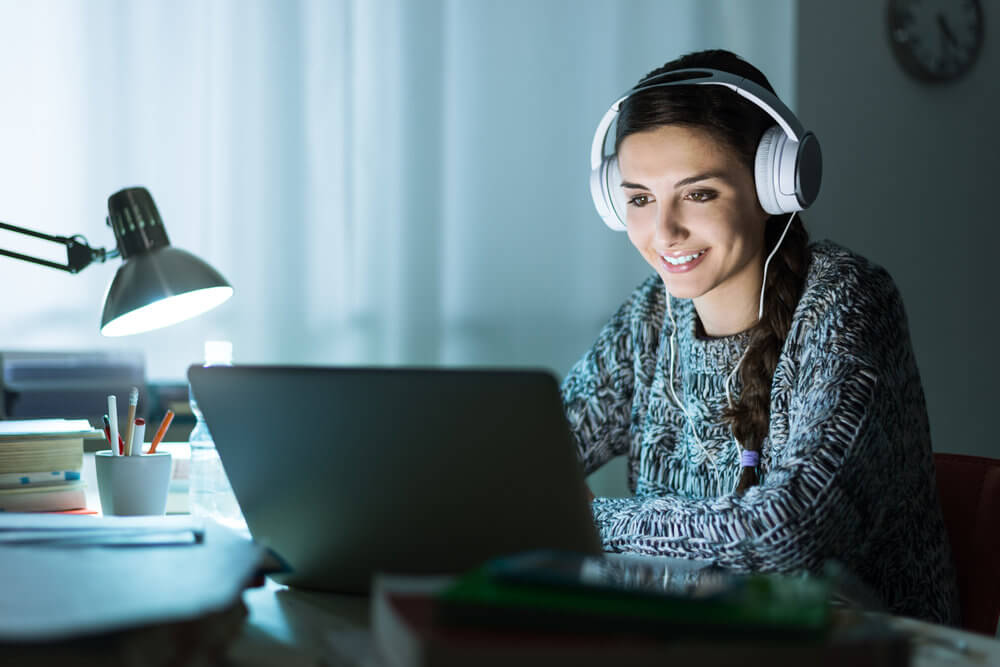 Workshops are definitely one of the best furniture advertising ideas ever. For they keep clients' interest and effectively engage them into communication with the brand. To make this type of advertising work, it's crucial to offer valuable information. Think something that cannot be easily found on the internet, and will highlight the expertise of the brand. The best resources for workshop topics are clients' frequently asked questions, as well as the challenges they face before, during and after the purchase. Here are 3 suggestions for educational and training content:
how to take care of furniture: tell the audience how to make the pieces serve for years, and how to preserve their beauty.

how to choose furniture

: share insights on how to determine the quality, what are the advantages of different materials, what purposes they fit best and how much each costs.

interior design and decorating tips

: give ideas on how to create a super comfy interior design, offer furniture arrangement options, teach to mix colors and patterns, and tell the audience how to choose the perfect interior decor.

how to stay on trend

: inform workshop participants about how they can recreate these amazing interiors they see in trendy magazines. It makes an excellent occasion to demonstrate the last furniture collection in all its glory.
When the topic is chosen, one can gather the target audience for the workshop. So 2 weeks before the event, it's necessary to launch an advertising campaign. This can be done best with the help of email, social media or a lead-magnet on the company's site. While the first way aims at the existing clients or subscribers, the other two help to establish a base of contacts for the next email campaigns.     
Best furniture advertising ideas not only amaze by their creativity, but sell. So we've shared with you 5 working techniques to sell products online – website optimization, sales events, social media and email advertising, as well as online workshops. The site is of course at heart of the customer journey, so it needs to be optimized for mobile, be user-friendly and impactful. Sales events will engage prospects and gather their contacts for further email campaigns, while the strong presence in social media will make for a high-impact and budget-friendly advertising. Last but not least, we've talked about the online workshops which educate prospects, gain their loyalty and promote furniture. All of these can do wonders for sales, when used strategically and in complex.
To make the most of the advertising efforts, furniture manufacturers need a lot of top-quality imagery for their products. Good news is that cgi has got visual marketing covered. For 3D technology allows advertisers to get photoreal product shots of all types – easily and at incredible speed. This way, furniture pieces will look gorgeous throughout the campaign. Moreover, computer-generated visuals are budget-friendly. For one 3D model of the merchandise can be used indefinitely for making more new images. Want to show your new collection with impact? Contact UfO3D for professional 3D modeling services. We'll make sure all of your furniture promotion ideas take the prospects' breath away!
Let us know if you've got an interesting project and want to work together!